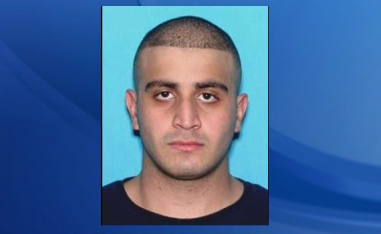 Federal officials on Wednesday said prior to the shooting, Orlando terrorist Omar Mateen purchased airline tickets to the West Coast on a flight that was not scheduled to depart until two days after the mass shooting.  Investigators are also reportedly trying to determine Mateen's movements in the two hours leading up to the attack.
NBC News reports that authorities believe the tickets were purchased to visit the mother of his wife, Noor Zahi Salman.  According to the report, Salman's mother was not recovering well from a recent operation and the tickets were purchased so the family could travel to Northern California to spend an "extended period of time" with her.  The tickets were purchased on June 10, two days prior to the attack, with a departure date to San Francisco set for June 14 and a return date scheduled nearly two-weeks later.
Investigators are reportedly trying to make sense of the timing of the purchase and the planned trip, considering Mateen appeared prepared to die in the June 12 attack.  Armed with a semi-automatic rifle and semi-automatic pistol, Mateen killed 49 and wounded 53 people at a gay nightclub in Orlando, Florida.  According to police, the attack was the worst mass shooting in the nation's history.
In addition to investigating the airline tickets purchase, authorities are said to be focused on a two-hour window between when Mateen reportedly first appeared at the nightclub around midnight and shortly 2:00 a.m. when the massacre started.  CBS News reported on Wednesday that Mateen entered the club around midnight and received a stamped wristband that would allow him to return later.
Have a tip we should know? [email protected]