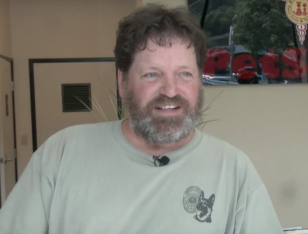 Roger Clinton, the half brother of former President Bill Clinton, was reportedly arrested Sunday evening in Southern California on suspicion of driving under the influence.
TMZ was first to report news of the arrest, saying he was picked up around 8:00 p.m. by police in Redondo Beach, CA and charged with driving under the influence.  He reportedly refused to take a breath test.
According to the Associated Press, police spokeswoman Diana Pech confirmed that Roger Clinton was taken into custody on Sunday night and he remains in jail this morning with bail set at $15,000.  He is expected to appear in court later on Monday morning.
In 2001, Bill Clinton issued a pardon to his half-brother for a drug conviction.
Both reports note news of the arrest comes at a bad time for Hillary Clinton's campaign as the California Primary is less than a day away.
Have a tip we should know? [email protected]