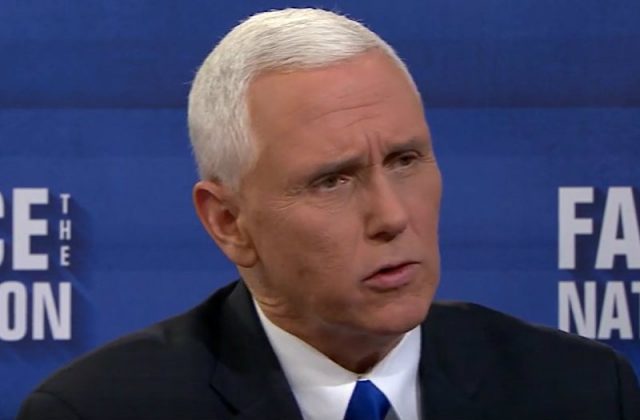 Vice President Mike Pence has retained a private attorney to assist him with issues related to the investigation of the Trump campaign's possible ties to Russia, The Washington Post reported. Pence reportedly hired Richard Cullen, a former U.S. Attorney for the Eastern District of Virginia during President George H.W. Bush's administration.
Pence joins President Donald Trump in obtaining the services of private, non-White House lawyers for the sake of handling Russia-related issues.
Pence spokesman Jarrod Agen confirmed Pence's decision to the Post, and stated, "The Vice President is focused entirely on his duties and promoting the President's agenda and looks forward to a swift conclusion of this matter." An aide for the Vice President said that Cullen will not be paid with tax dollars.
This is not the first time that Cullen has been involved in a high-profile presidential matter. The attorney was part of George W. Bush's legal team during the Florida recount in the 2000 presidential election.
[Image via screengrab]
Have a tip we should know? [email protected]