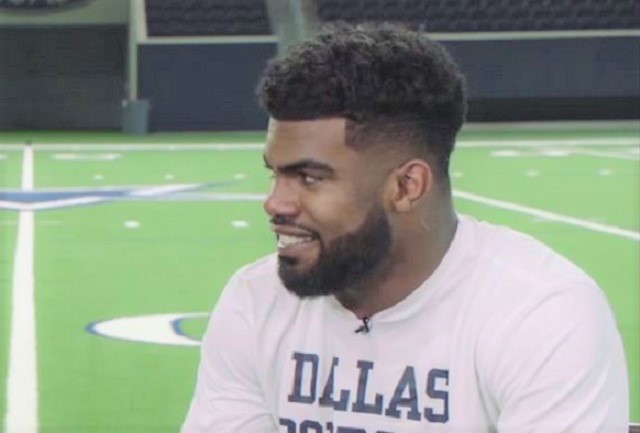 Dallas Cowboys player Ezekiel Elliott has been suspended for six games after the conclusion of an NFL investigation of allegations that the star running back was involved in a domestic violence incident with ex-girlfriend Tiffany Thompson in Columbus, Ohio last July. Prosecutors decided not to press charges, but the NFL said in a statement that after an "extensive investigation," they found that Elliott violated their Personal Conduct Policy.
NFL Special Counsel for Conduct Todd Jones notified Elliott of the decision, telling him in a letter that the league believes "there is substantial and persuasive evidence supporting a finding that [Elliott] engaged in physical violence against Ms. Thompson on multiple occasions during the week of July 16, 2016." The NFL's statement said they spoke with more than a dozen witnesses and medical consultants, before reaching their decision. They also looked at thousands of text messages and other electronic communication records, the statement said.
Elliott has three business days to appeal the decision. If he does not, it will begin September 2, and he would be eligible to return on October 23. In the meantime, he is allowed to be a part of preseason practices and games.
Have a tip we should know? [email protected]