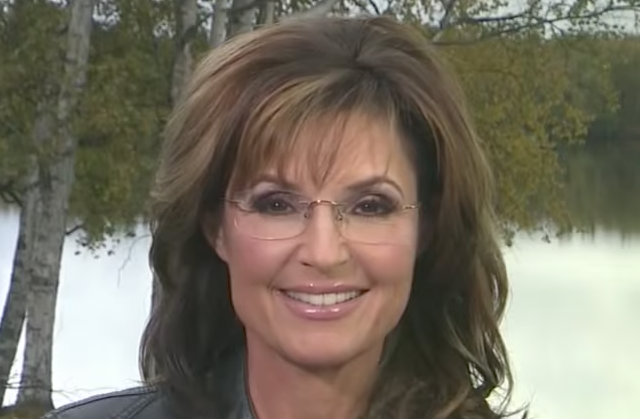 NEW YORK (AP) — A federal judge on Thursday ordered the writer of an editorial in The New York Times that mentioned former vice presidential nominee and Alaska Gov. Sarah Palin to testify next week so he can decide whether her defamation lawsuit can proceed.
U.S. District Judge Jed Rakoff set an Aug. 16 hearing. New York Times spokeswoman Danielle Rhoades Ha said in an emailed statement that the newspaper will comply with the order. Lawyers for Palin did not immediately comment.
The judge said the testimony was necessary to determine whether to grant the Times' request to reject the lawsuit before the newspaper is required to turn over documents such as email records that could be used by Palin's lawyers to develop evidence.
The judge called it a "close question" whether there were sufficient allegations of actual malice in the lawsuit to let it proceed.
Palin, a Republican, sued the Times for unspecified damages in June, citing an editorial that month about gun control published after Louisiana U.S. Rep. Steve Scalise, also a Republican, was shot in Washington.
In the editorial, the Times wrote that before the 2011 shooting of then-Arizona U.S. Rep. Gabby Giffords, Palin's political action committee circulated a map of targeted electoral districts that put Giffords and 19 other Democrats under stylized crosshairs.
The editorial was criticized by some readers who challenged the notion that the map constituted "political incitement" or that there was any "link" between it and the Arizona shooting, the Times lawyers have said.
They said the Times revised the online version of the editorial the following morning to remove those references and to make clear that the crosshairs on the map appeared over Giffords' district rather than over her name or image.
The lawyers also noted that the newspaper published a series of corrections and wrote on social media: "We're sorry about this and we appreciate that our readers called us on the mistake."
Palin, in her lawsuit, said the newspaper had accused her of inciting the mass shooting that severely wounded Giffords and killed six people. Palin's lawyers said the Times "violated the law and its own policies."
The judge said the kind of information he wanted to learn at next week's hearing was whether the editorial writer or writers were aware of articles the Times had previously published that conflicted with what was written in the editorial.
[Screengrab via CNN]
Have a tip we should know? [email protected]