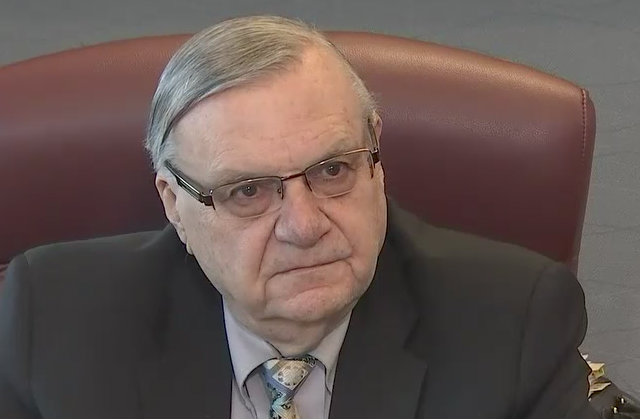 Former Maricopa County Sheriff Joe Arpaio said that if he'd accept a pardon from President Donald Trump.
"Whatever the president wants me to do, I would support him," he told The Arizona Republic in a phone interview Wednesday. "If he needs help with anything, of course I'm going to help him."
Arpaio insists he wouldn't go around pushing for this, however.
"I'm not going to ask him," he said. "I think, I believe he may not even know about this, which will become a different story in a couple days, with a bigger, much bigger picture than just me."
Arpaio was convicted in July for a criminal contempt charge. The Arizona sheriff had refused a federal judge's order to stop traffic patrols that went after immigrants. Prosecutors said he snubbed the court because he wanted to brag about his hardline immigration policy during his 2012 re-election campaign.
Sentencing is scheduled for Oct, but the defense seeks an appeal. Arpaio lost his most recent re-election bid in November, ending his career as sheriff at six-terms.
[Screengrab via Fox 10 Phoenix]
Have a tip we should know? [email protected]