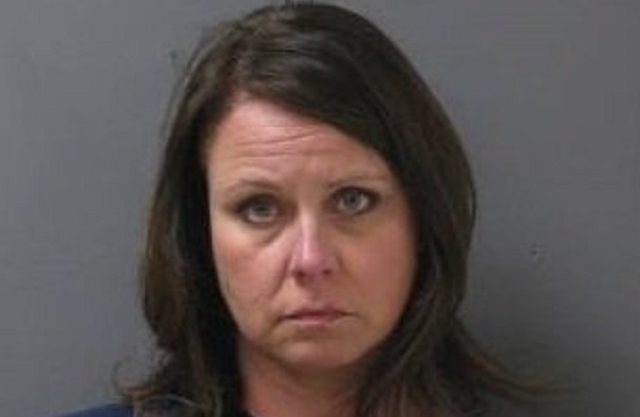 A judge ruled on Friday that a state law outlawing sex between school employees and students under the age of 19 is unconstitutional. Former high school teacher Carrie Witt, 44, had been arrested for allegedly having sex with two students, who were 17 and 18 at the time. Similarly, David Solomon, 27, was an aide at another school when he allegedly had sex with a 17-year-old student. Circuit Court Judge Glenn Thompson of Morgan County, Alabama, said they should go unpunished because the current statute violated citizens' equal protection rights.
The law, first put on the books in 2010, says that if convicted of the offense, which is a felony, the person has to register as a sex offender and face up too 20 years in prison. It doesn't matter if the student consented, even if they are of the age where they can legally do so in other situations.
"It is this court's finding that the law grants these students the capacity to consent until and unless there is some showing that authority was used to obtain illegitimate or coerced consent," Judge Thompson wrote in his decision, according to AL.com.
While acknowledging that in some situations, teachers sleeping with students could be an abuse of authority,  Judge Thompson said in other situations that might not be the case, like if the student isn't in the teacher's class. The current statute doesn't make such distinctions. "This court acknowledges that a disparity of power may inherently exist in a teacher/student relationship, but it clearly does not exist in every school employee and every student regardless of where that student is enrolled," he wrote.
Still, the judge didn't say that he didn't have moral objections to Witt's alleged conduct.
"In finding so, this court does not endeavor to absolve any wrongdoing or to excuse the defendants," Judge Thompson wrote. "Moreover, the court does not encourage any similarly situated party to engage with impunity in what may very well be criminal behavior."
Prosecutors said they have spoken to the state Attorney General's office, which will appeal the decision.
Long-time readers of LawNewz.com may not be surprised that this ruling took place in Alabama, which has a long history of teacher-student sex cases. It was such a problem that last year, lawmakers tried to pass a bill requiring teachers to take a course on how they shouldn't do it. It failed. A similar bill has been proposed this year.
A 2014 study showed that Alabama had the highest rate in the country of school employees charged with sex crimes involving students.
Have a tip we should know? [email protected]