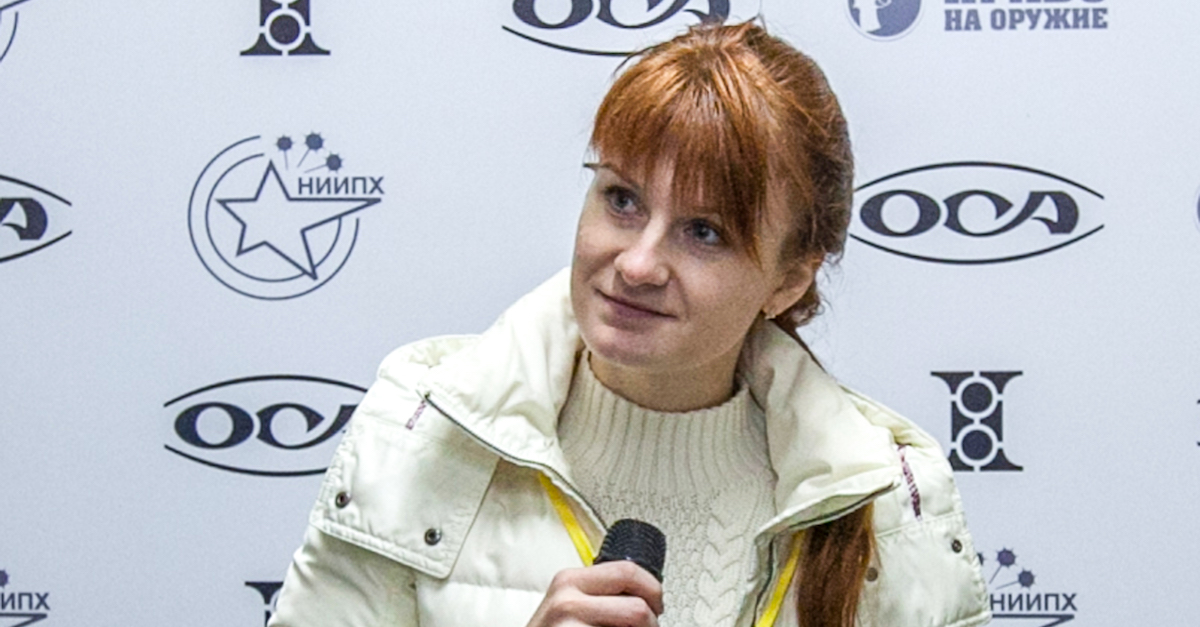 In the latest development in the case of accused Russian agent Mariia "Maria" Butina, BuzzFeed News has reported a number of things about suspicious bank activity that got both Butina and her NRA-connected, purported boyfriend Paul Erickson on the radar of the Feds.
The report says that suspicious bank transactions with no "apparent economic, business, or lawful purpose" were spotted by Wells Fargo fraud investigators in 2017 after the FBI tipped them off:
In a report the bank prepared and shared with the bureau and the US Department of the Treasury's financial crimes division, Wells Fargo officials expressed suspicion about the "significant control" Erickson had over Butina's account. He had access, Wells Fargo found, to her personal checking account, which she opened in 2014. He frequently made payments on her behalf; the recipients have not been identified. He sometimes appeared to write checks that Butina signed. The bank closed the duo's personal and business accounts in late 2017.
BuzzFeed News pointed to specific unexplained transactions, some of which involved transfers of money from Erickson's U.S.-based bank accounts and Butina's account at Russia's Alfa Bank. $89,000 went from Erickson to this account.
Her lawyer, Robert Driscoll, explained her having that account by saying Butina is Russian. He also said it will be shown that his client's activities were not illegal.
"The truth is that a review of Ms. Butina's banking activities will show no illegal, or even remarkable, activity. As she is a Russian national with a Russian bank account, it is hardly surprising that some of her international transactions triggered reports. It is unfortunate that the FBI chose to leak information based on such reports and/or to allow its investigative concerns to become public."
Erickson, on the other hand, has not commented. He has not been charged with a crime.
Prosecutors have argued that Butina is a major flight risk, and they fear that the Russian government will attempt to sneak her back overseas under the cover of darkness. They've also alleged that Butina offered sex in exchange for a position in a "special interest organization," believed to be the NRA.
Butina faces the charge of conspiracy to act as a foreign agent, which would mean up to five years in prison and a $250,000 fine.
[Image via STR/AFP/Getty Images]
Have a tip we should know? [email protected]