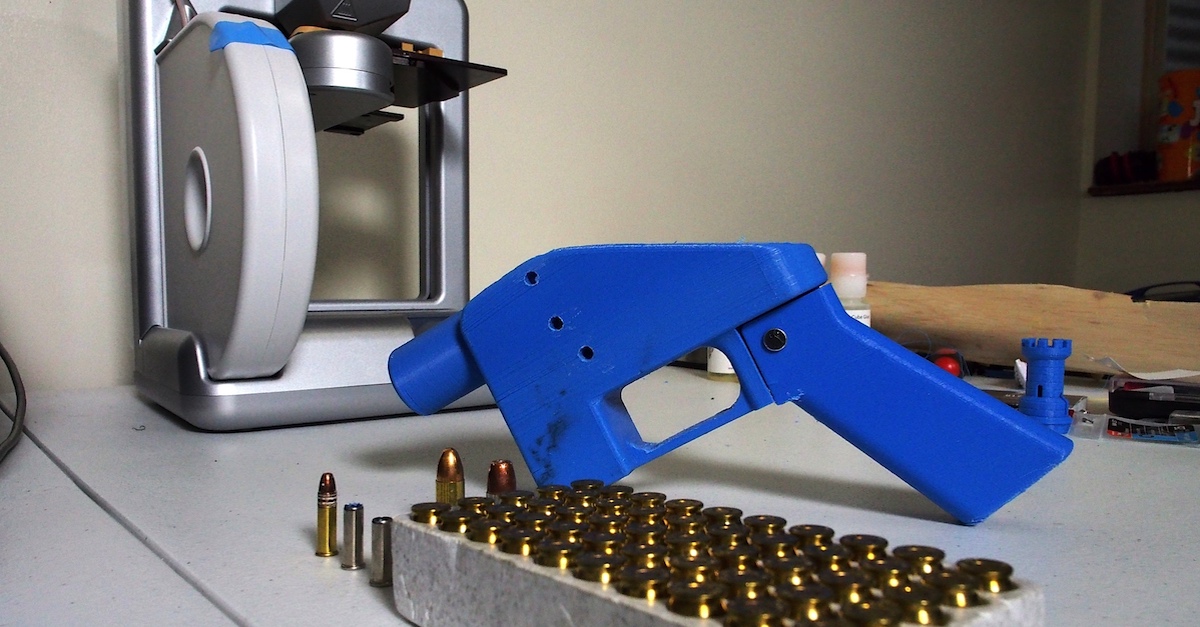 Seattle-based U.S. District Judge Robert Lasnik has issued a temporary restraining order hours before the Texas company Defense Distributed was set to release blueprints for 3D guns so that these plans could be downloaded and printed by the public.
Lasnik explained the ruling by saying that there was a "possibility of irreparable harm because of the way these guns can be made," noting that they are not traceable. He feared they could end up in the wrong hands.
It happened after Washington State Attorney General Bob Ferguson filed a lawsuit challenging the Trump Administration.
As the Associated Press reported, Defense Distributed founder Cody Wilson released designs as early as 2013 and the U.S. State Department told him to stop when some of the 100,000 who downloaded plans were not based in America. That changed in June, resulting in the current situation. Wilson has argued that the restriction on his company violates its First Amendment rights.
The reaction on social media on this issue has been, as it always is, divided.
The controversy was even a talking point on President Donald Trump's Twitter account earlier Tuesday.
"I am looking into 3-D Plastic Guns being sold to the public. Already spoke to NRA, doesn't seem to make much sense!" he tweeted.
Later on, White House deputy press secretary Hogan Gidley, told reporters that the Trump Administration supports the "nearly three-decade-ol law" prohibiting the making or owning of a plastic gun.
"The President is committed to the safety and security of all American; he considers this his highest responsibility," Gidley said. "In the United States, it's currently illegal to own or make a wholly plastic gun of any kind, including those made on a 3D printer."
[Image via Robert MacPherson/AFP/Getty Images]
Have a tip we should know? [email protected]