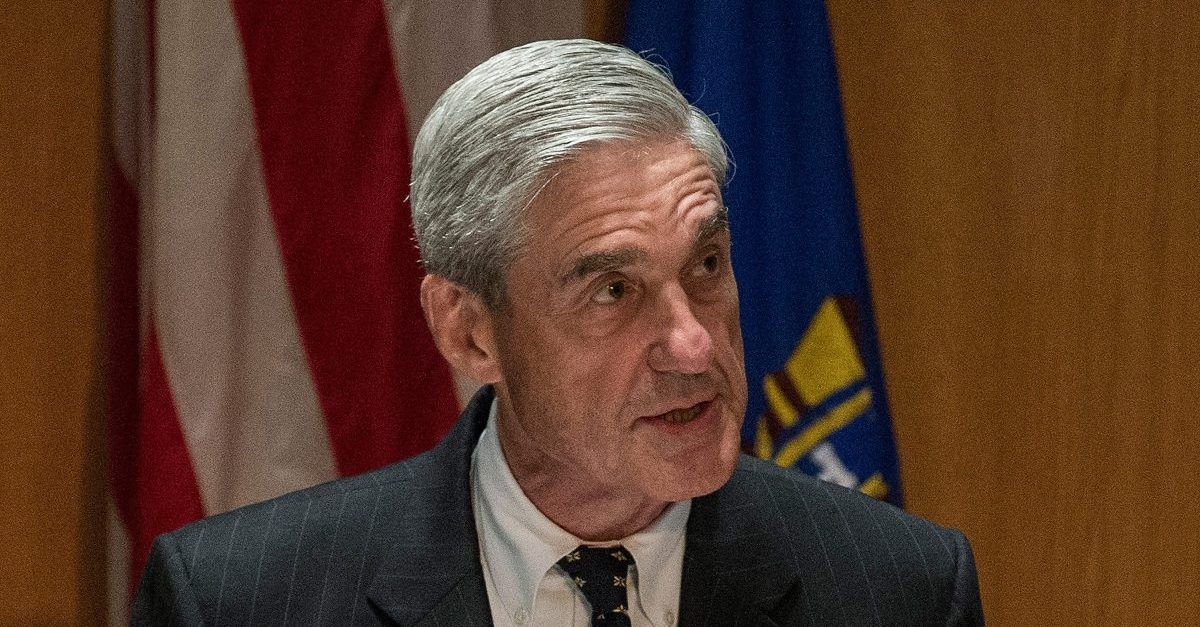 Special counsel Robert Mueller continues to examine the 2016 hack of the Democratic National Committee and whether various individuals had knowledge of it before documents were dumped on WikiLeaks. These individuals include Jerome Corsi (who we have covered before), former Trump campaign advisor Roger Stone and the associates of the deceased Peter W. Smith.
According to Byron Tau of the Wall Street Journal, "Mueller has Stone's telephone records and evidence Smith had foreknowledge of hacks" by the fictitious persona known as Guccifer 2.0.
The Mueller Probe has concluded Guccifer 2.0 was actually a group Russian military intelligence officers.
Smith died last year at 81, and police have not found evidence to suggest that it was anything other than a suicide. The Chicago Tribune reported that it seemed Smith had "a lot on his mind" the day he died.
It's been reported for some time that Stone, Corsi and Randy Credico's contact with WikiLeaks was under investigation.
Although Mueller's office did not comment, one person "familiar with the matter" said that Smith's associates were being questioned and that investigators "have evidence" Smith "may have had advance knowledge of details about the release of emails from a top Hillary Clinton campaign official by WikiLeaks."
Smith reportedly raised $100,000 in a search for damning Clinton emails.
It's not clear at this time how connected this is to Roger Stone and WikiLeaks, but WSJ reported that the "person familiar with Mr. Smith recalled him repeatedly implying that he knew ahead of time about leaks of Mr. Podesta's emails":
It isn't clear to what degree, if any, Mr. Stone's and Mr. Smith's efforts were connected. Messrs. Smith and Stone had mutual associates in Mr. Corsi as well as former Wall Street financier Charles Ortel, who was researching the Clinton Family Foundation, emails and public comments show. Mr. Stone said he wasn't aware of Mr. Smith's work. Mr. Ortel said he wasn't aware of a relationship between Mr. Stone and Mr. Smith.

Mr. Smith referred to his project as the "Clinton Email Reconnaissance Initiative." He compiled a long list of businessmen, activists, lawyers, researchers and Trump campaign officials who he wanted to work with to obtain Mrs. Clinton's 33,000 emails. While many people on that list say they never gave Mr. Smith permission to use their names, some were copied or named in emails circulated by Mr. Smith in 2016. Others got unsolicited approaches from Mr. Smith they say they never responded to.
Stone, for his part, maintains that he did nothing wrong but wouldn't be surprised if Mueller tried to charge him with some crime.
[Image via Andrew Burton/Getty Images]
Have a tip we should know? [email protected]