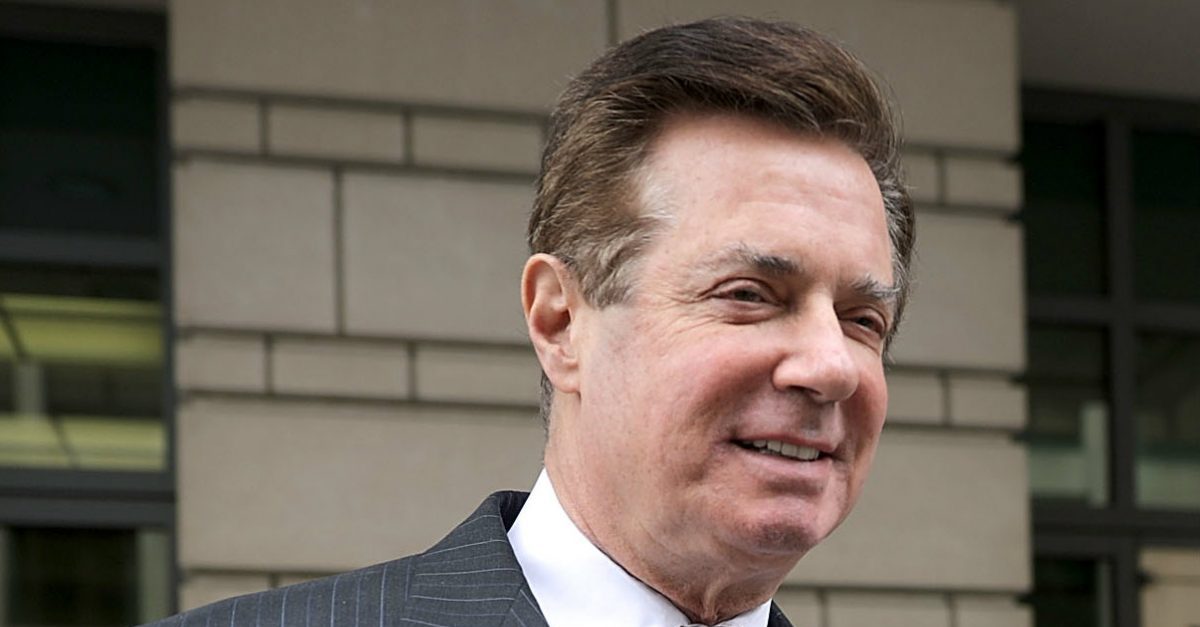 Special Counsel Robert Mueller filed a superseding indictment against former Trump campaign manager Paul Manafort in Washington, D.C. federal court on Friday, adding charges of obstruction of justice and conspiracy to obstruct justice. The new indictment also adds another defendant, Konstantin Kilimnik who allegedly worked for Davis Manafort Partners International and acted in concert with Manafort and Rick Gates in their work for the Ukrainian government.
Much of the new indictment is the same as the original one, but the new obstruction and conspiracy counts allege that between February and April of 2018, Manafort and Kilimnik engaged in attempted witness tampering by "knowingly and intentionally attempt[ing] to corruptly persuade" two unnamed individuals in order to "influence, delay, and prevent" testimony.
This comes after recent news that Mueller wanted Manafort's pre-trial release revoked due to alleged witness tampering. According to the New York Times, an FBI special agent said that at least one witness said Manafort tried to influence or "coach" their story on lobbying methods and practices. The bulk of the indictment against Manafort is in reference to him allegedly failing to register as a foreign agent while lobbying on behalf of the Ukrainian government. He is also accused of conspiracy to launder money and providing false statements to investigators.
Gates, meanwhile, pleaded guilty to providing a false statement to Mueller's office. Gates also agreed to cooperate with the Special Counsel's investigation of possible Trump campaign connections to Russian efforts to interfere with the 2016 election.
Manafort Superseding Indictment by LawNewz on Scribd
[Image via Chip Somodevilla and Getty Images]
Have a tip we should know? [email protected]