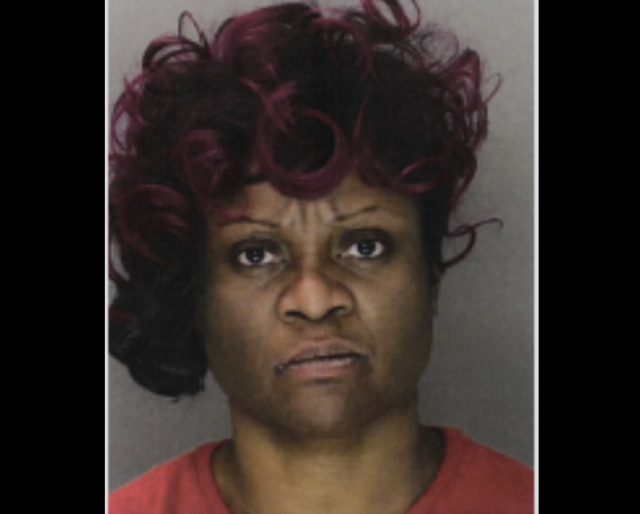 A mother in Middletown, PA was arrested recently after cops say she severely beat her daughter and tossed the child out of the home, all because the young girl misquoted Bible verses.
PennLive.com reports the mother, Rhonda Kemp Shoffner, 41, now faces child endangerment charges over the alleged incident that took place back on March 13.  The victim, who police will only describe as under 13-years-old, said the assault occurred immediately after she woke up from an afternoon nap.  She reportedly told cops her mother had been drinking excessively for three days right before the beating.
The victim told police she was ordered to sit on her her knees in the bathroom, which she knew meant her mother was about to beat her.  According to charging documents obtained by the local news outlet, the child begged and pleaded with her mother to no avail.  She is quoted as telling police, "Please, don't hit me.  I don't want to get on my knees."
This apparently only enraged the mother more, and cops say she told the child again "to get on her (expletive) knees."  She then allegedly required her daughter to recite Bible verses, word for word.  Cops say the mother would asked questions like,"What did God tell the man to do with his son?"
The girl allegedly replied that she did not know and then told the cops her mother said, "God told the man to kill his son."
The routine allegedly continued and each time the daughter gave a wrong answer, she told police her mother would grab her by the hair and slam her head into the wall.  Police say this happened at least five times and then the mother switched tactics, allegedly telling her daughter to lie on her back.  The mother then allegedly threatened to kill her daughter by choking the young girl.
The child eventually fought back and when the mother got tired, cops say she looked at her daughter and said, "just leave and don't ever come back."
The child quickly grabbed what she could carry and ran to her father's house and he took her to the police station.
Shoffner was charged with strangulation, making terroristic threats and aggravated assault on a child.
[image via Middlletown Police}
Have a tip we should know? [email protected]