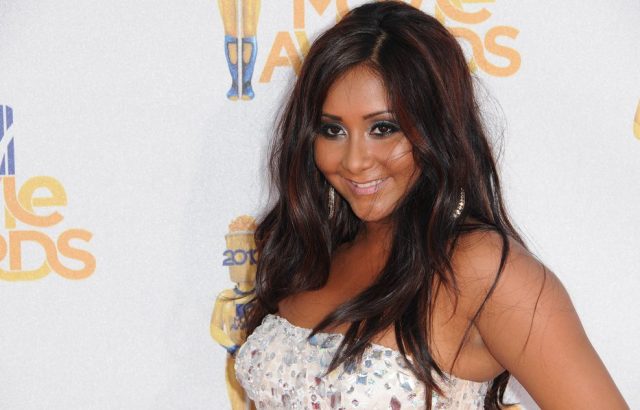 In 2011, Nicole "Snooki" Polizzi of "Jersey Shore" fame came to Rutgers University as a guest speaker. The reality show was at the height of its popularity and Polizzi was arguably its biggest star, but the fee she received — $32,000, more than that year's commencement speaker Toni Morrison received — angered many. Now a New Jersey bill is aiming to curb how much public funds can go to a campus speaker.
Casually known as the "Snooki Bill," the measure would cap speaker fees at public schools to $10,000. Should students want to bring in more expensive speakers, they can raise the funds themselves instead of using the school's money. "They can go out and solicit private dollars," the bill's sponsor, Assemblyman John DiMaio told NJ.com.
The State Assembly passed the bill Thursday afternoon. It now goes to Governor Chris Christie who will decide whether or not to sign it. DiMaio is confident that he will. "Why wouldn't he? It's commonsense, dollars and cents savings," he said.
The hefty sum that went to Polizzi, who isn't even from New Jersey, raised eyebrows, considering that her appearances (two shows in one night) included teaching students how to fist-bump, and advice such as "study hard, but party harder." Snooki was brought in by a student committee, whose decisions and funding are separate from those of the university officials who brought Morrison in for commencement. Last year, President Barack Obama spoke at the university's commencement ceremony. Obama did not charge a speaking fee, but the school spent at total of nearly $1.43 million on the ceremony, almost $523,000 more than the previous year.
Karen Smith, a spokeswoman for Rutgers, told LawNewz pointed out the difference between commencement speakers and those invited by student organizations, saying:
Rutgers does not use state funds to pay speakers for University Commencement.  Those speakers are offered an honorarium funded by revenues generated by our beverage contract with Coca-Cola. Student organizations routinely invite speakers to campus and compensate those speakers using student fees.
Smith added that student organizations also use their own generated funds in addition to student fees (which is university money).
[Image via Shutterstock]
Have a tip we should know? [email protected]