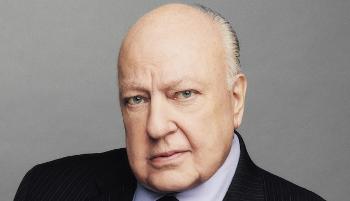 More than 20 women have come forward claiming that they were sexually harassed by Fox New CEO Roger Ailes, according to attorneys for former Fox News anchor Gretchen Carlson.
"Some of the them go back to the 1970s when Ailes was producer for The Mike Douglas Show," John Garger, a representative for the law firm handling Carlson's case told LawNewz.com.  He also told us some of the women brought stories of harrassment from more recent years including the 2000s. Garger said the number continues to rise ever since Carlson filed her lawsuit two weeks ago.
Carlson alleges that Ailes sabotaged her career because she refused his sexual advances and complained about "the severe and pervasive sexual harassment." Since then, Carlson's lawyers have said they've received consistent emails and phone calls from women who say they were also harassed.
"Most of them worked with him at some point," Garger said, "They are calling and sending notes in support."
Garger told LawNewz that it wasn't clear whether all of these women want to take legal action or if they will be used to testify in the case. He added that right now the lawyers are responding to their inquiries, and trying to vet their stories.
Six of the women have spoken out to New York Magazine's Gabriel Sherman, though only two would go on the record.
This news comes as 21st Century Fox and Roger Ailes are reportedly in the final stages of negotiating an exit agreement. Ailes has vigorously denied the claims of harassment, and his attorneys are attempting to move Carlson's case into arbitration. 21st Century Fox has hired an outside law firm to investigate the claims.
Have a tip we should know? [email protected]
Rachel Stockman - President / On Air Host