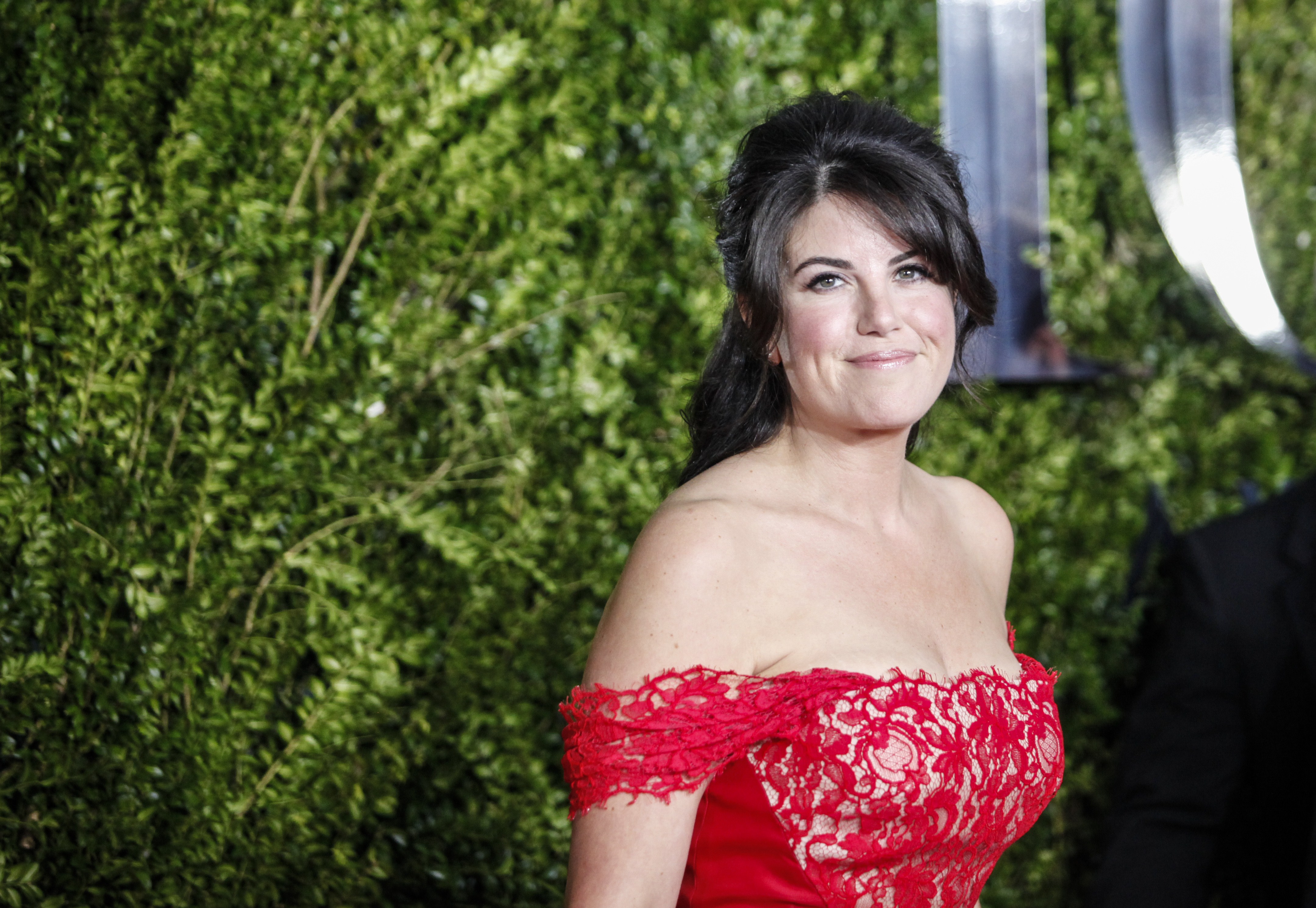 "Let me introduce myself. I'm Ken Starr."
This is apparently how the former special counsel said hello to Monica Lewinsky after finally meeting her—for the first time ever—20 years after the ordeal that nearly destroyed her life. Their chance encounter occurred on Christmas Eve 2017 at a restaurant in New York, she wrote in a new Vanity Fair article. Lewinsky was with her family. Starr was with a small group of friends about to leave when Lewinsky stepped forward to verify if Starr was actually Starr. He was.
Writing in about what she learned from the #MeToo movement, Lewinsky used her story about Starr as the lead-in to her wide-ranging essay on power and consent. She writes:
Ken Starr asked me several times if I was "doing O.K." A stranger might have surmised from his tone that he had actually worried about me over the years. His demeanor, almost pastoral, was somewhere between avuncular and creepy. He kept touching my arm and elbow, which made me uncomfortable.
Her essay continues, "I found myself shaking his hand even as I struggled to decipher the warmth he evinced. After all, in 1998, this was the independent prosecutor who had investigated me, a former White House intern; the man whose staff, accompanied by a group of F.B.I. agents (Starr himself was not there), had hustled me into a hotel room near the Pentagon and informed me that unless I cooperated with them I could face 27 years in prison. This was the man who had turned my 24-year-old life into a living hell…"
Later on, Lewinsky described the impact Starr's investigation into Clinton had on her family, noting, "I turned and introduced him to my family. Bizarre as it may sound, I felt determined, then and there, to remind him that, 20 years before, he and his team of prosecutors hadn't hounded and terrorized just me but also my family—threatening to prosecute my mom (if she didn't disclose the private confidences I had shared with her), hinting that they would investigate my dad's medical practice, and even deposing my aunt, with whom I was eating dinner that night. And all because the Man in the Hat, standing in front of me, had decided that a frightened young woman could be useful in his larger case against the president of the United States."
The rest of the Lewinsky-Starr restaurant meeting allegedly went as follows:
Lewinsky: Though I wish I had made different choices back then, I wish that you and your office had made different choices, too.

Starr: I know. It was unfortunate.
When questioned by The Washington Post, Starr said, "It was an entirely pleasant but poignant encounter on Christmas Eve." He declined to comment further.
Read Lewinsky's entire essay here.
[image via KENA BETANCUR/AFP/Getty Images]
Follow Colin Kalmbacher on Twitter: @colinkalmbacher
Have a tip we should know? [email protected]