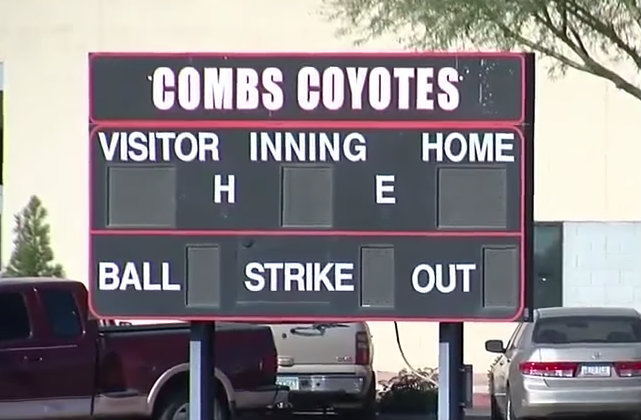 This is one of those stories that made us go "What?" Deputies in Pinal County, Arizona claim two students at Combs High School started a GoFundMe account to raise money for a school shooting, according to a press release obtained by Law&Crime.
A 15-year-old threatened to file the serial number off a gun, and take it to school, authorities claim. Another student helped him start a GoFundMe account to raise money for ammunition. According to deputies, this page said ammo cost a lot of money, and help was required to shoot up the school.
This account is now down, deputies said.
GoFundMe confirmed the existence of the page. The company said it is working with Pinal County authorities.
"The campaign raised no funds and has been removed from the platform," spokesperson Katherine Cichy told Law&Crime in a statement. "Additionally, the campaign organizer has been banned from using the GoFundMe platform. It is against GoFundMe's terms of service to raise funds on our platform to buy ammunition or firearms."
The suspects were turned in after a third student heard them talking about bringing a gun to school and requiring money for ammo, deputies said. The second student, not the 15-year-old, had immediate access to weapons at home, according to the PCSO statement. As for the GoFundMe page, the second student said he didn't make it. Here's how the sheriff's office put it:
The second student was interviewed claiming he did not know who created the GoFundMe account, but was there when it was created.
The two students were arrested and charged with interference or disruption of an educational institution and conspiracy to commit terrorism.
Note: We added the statement from GoFundMe.
[Screengrab via ABC 15]
Have a tip we should know? [email protected]