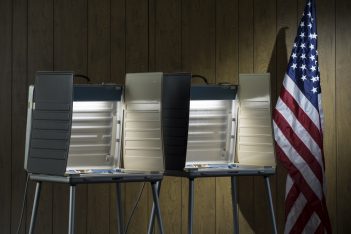 The Michigan Republican Party filed an emergency appeal early Tuesday morning that asks the Sixth Circuit Court of Appeals to block a lower court's order that allowed a statewide recount of votes in the presidential election.
The appeal asks the 6th Circuit to issue a stay that blocks the recount until a hearing is held on an order U.S. District Court Judge Mark Goldsmith entered on Monday that allowed a statewide recount effort initiated by Green Party Jill Stein to proceed.
According to the Detroit Free Press newspaper, the Michigan GOP wants the appellate court to determine whether a recount is constitutionally required "without [Stein having produced] any evidence that the election was affected … by fraud or other impropriety."
The Michigan GOP gave notice of its intention to appeal the ruling almost immediately, but what makes the actual court filing unique is that it requests the matter to be heard en banc by the entire 6th Circuit.  An appeal is normally heard first by a three judge appellate panel.  After the initial ruling is entered by the three-judge panel, a decision is then made on whether the matter should be heard in front of the full panel, en banc.
It is unclear how long it will take for the 6th Circuit to determine how to proceed in this matter and  LawNewz.com will provide updates as soon as they are available.
[image via Burlingham/shutterstock]
Have a tip we should know? [email protected]