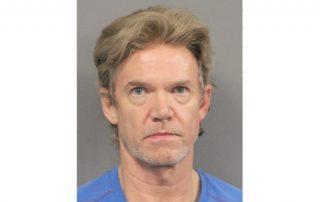 Ronald Gasser has been arrested in Jefferson Parish, Louisiana and charged with manslaughter in connection with the shooting death of former NFL player Joe McKnight.
Jefferson Parish Sheriff Newell Normand said that Gasser fired three times at McKnight from inside his car outside a nightclub Thursday afternoon. Normand said that three shell casings were found in Gasser's car, and that Gasser admitted to the shooting and turned over his gun to authorities. Gasser reportedly claimed that he shot McKnight in self-defense.
Gasser was originally taken in for questioning on Thursday but was released without charges at the time.
Law enforcement officials are expected to hold a press conference on Tuesday morning.
This is a developing story, and LawNewz.com will provide more details as they become known.
[Image via Jefferson Parish Sheriff's Office]
Have a tip we should know? [email protected]