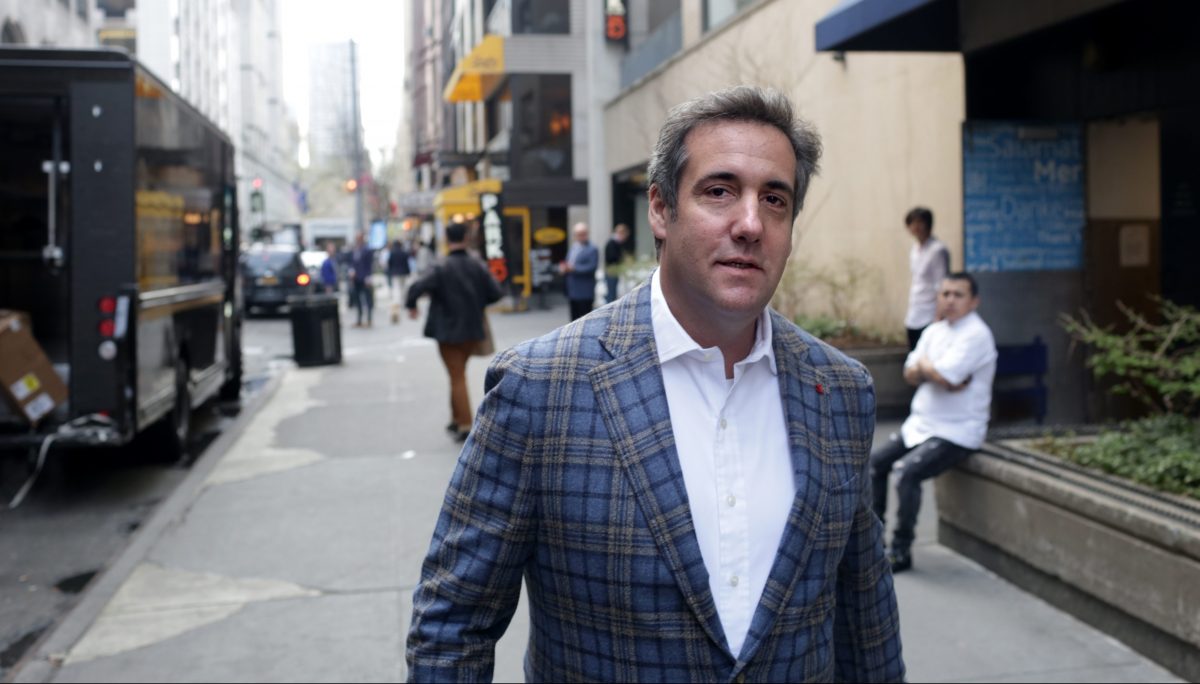 The last couple of weeks haven't been entirely great for Trump lawyer Michael Cohen, but he did get a victory in court on Friday.
The judge in the Stormy Daniels lawsuit granted Cohen's request to stay the case amid a criminal investigation by the federal government. A status conference regarding the status of the stay is scheduled for next July 27, and the parties of the lawsuit are to issue a joint report on state of the criminal proceedings 10 days before that, ordered Judge S. James Otero.
No charges have been filed against Cohen, but the FBI raided his home, office, and hotel room on April 9. Cohen, a longtime attorney for the president, is being investigated for bank fraud, wire fraud, and campaign finance violations, said a Washington Post report citing three "people with knowledge of the case." This happened as the lawsuit by Daniels (real name Stephanie Clifford) was ramping up. She said Cohen paid her hush money in 2016 to hide her affair with President Donald Trump.
A fourth source in the Washington Post story said that among the documents collected by the FBI were those related to the Daniels payment. Whatever Cohen is being investigated for, he told the court on Wednesday that he plans on pleading the Fifth in the lawsuit because of the probe.
Clifford's attorney, Michael Avenatti, responded to the stay on Twitter:
While we certainly respect Judge Otero's 90 day stay order based on Mr. Cohen's pleading of the 5th, we do not agree with it. We will likely be filing an immediate appeal to the Ninth Circuit early next week. Justice delayed is justice denied. #basta

— Michael Avenatti (@MichaelAvenatti) April 27, 2018
In a motion on Thursday, Avenatti attacked Cohen's decision to plead the Fifth, and argued Cohen still needed to prove there was an actual investigation in connection to the hush money given to Clifford.
[Image via Yana Paskova/Getty Images]
Have a tip we should know? [email protected]