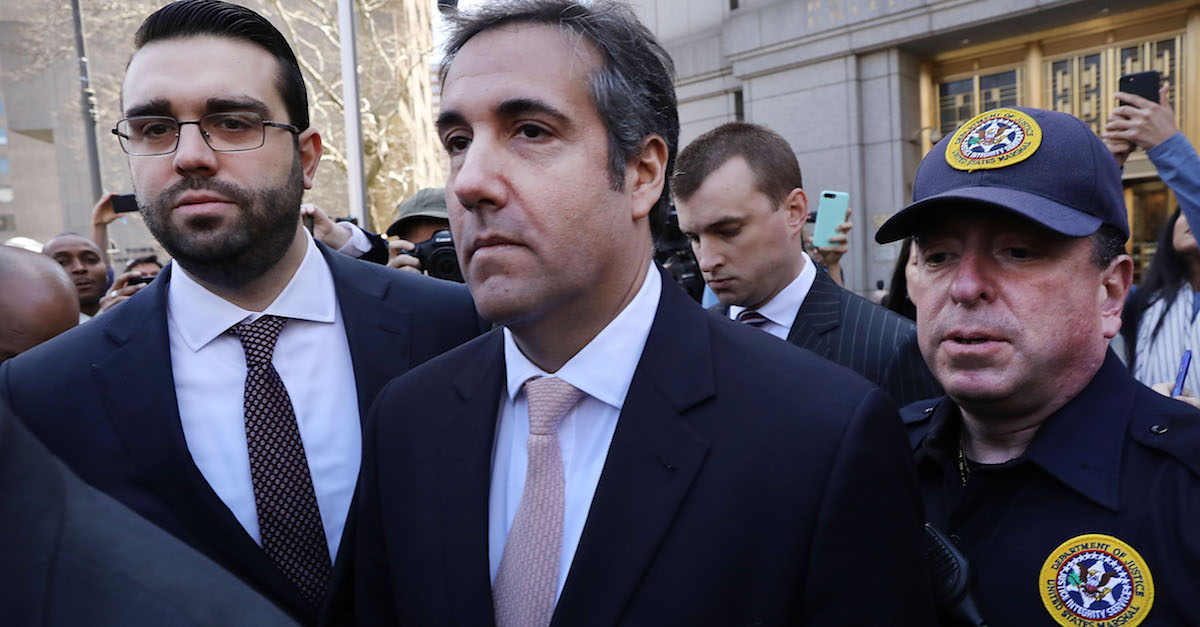 The U.S. Attorney's Office (USAO) in the Southern District of New York (SDNY) already put to rest in a footnote the idea that Special Counsel Robert Mueller and his office was involved in "ghostwriting" the search warrant executed on the hotel, office and home of longtime Donald Trump lawyer Michael Cohen.
Nonetheless, MSNBC host Ari Melber shared a screenshot of a footnote on Friday from an April 13 filing about this subject. The footnote is on page 3.
It says:
Although Cohen accurately states that the Special Counsel's Office ("SCO") referred this investigation to the USAO-SDNY, the investigation has proceeded independent from the SCO's investigation. Cohen's speculation, see Br. at 10, that the SCO drafted the search warrants is unfounded. The date in the bottom corner of the attachments is the date that the USAO-SDNY's standard form search warrant rider was most recently updated for use by the office.
What the filing says is what has been said from the start, that Mueller's office referred the case to the SDNY. What it also says is that Cohen's speculation that the search warrants were drafted by the Special Counsel's Office, i.e. Robert Mueller, is "unfounded," as would be the suggestion Mueller was using the SDNY as a cover to get to Trump.
Put another way, the speculation that Mueller wrote the warrants and gave them to the SDNY to execute for him didn't happen. The way Melber put it was "Cohen had a theory that maybe Mueller ghostwrote" the warrants.
The SDNY, for its part, said that its investigation has "proceeded independent" of the Russia investigation being conducted by the Special Counsel's Office.
[Spencer Platt/Getty Images]
Have a tip we should know? [email protected]