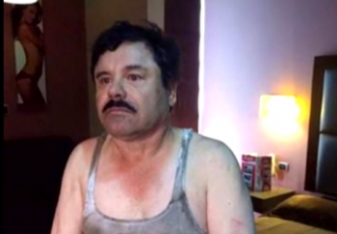 A Mexican judge on Monday approved an extradition request to allow the Mexican drug lord Joaquin "El Chapo" Guzman to be transferred to the United States.  Guzman has already been indicted on numerous federal drug related charges in Texas, Florida, Illinois, California and New York.
Over the weekend, several news outlets reported that Guzman was unexpectedly transferred to a prison in northern Mexico near the Texas border. Some speculated that the transfer to Cefereso No. 9 prison facility was an indication that Guzman's extradition to the United States was imminent.  The prison facility is located on the outskirts of Ciudad Juarez, relatively close to the United States border crossing in El Paso, TX.
Given his history of elaborate prison escapes, others found the decision to transfer Guzman to the less secure Cefereso No. 9 prison facility somewhat suspect.  According to several Mexican security officials, Cefereso No. 9 is located in known cartel controlled territory.
Michael Vigil, the former head of international operations for the U.S. Drug Enforcement Administration, also expressed similar concerns.
"It just doesn't make any sense," Vigil said in an interview with the Associated Press. "He has that part of his empire, he has the infrastructure [near Cuidad Juarez] and he has people who would assist him in terms of engineering him another escape."
Reuters reports that although the extradition order is now signed, it is unlikely that Guzman will be transferred to the United States for at least several weeks, if not months.
[image via screengrab]
Have a tip we should know? tip[email protected]