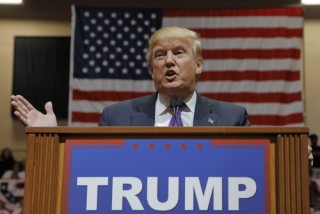 Several media organizations, including CNN, CBS, ABC, NBC, The Washington Post and The New York Times, have banded together in an attempt to gain access to videotaped depositions of Donald Trump. Fox News was the only major network not to take part in the filing. The depositions were taken as part of an ongoing fraud lawsuit against the presumptive Republican nominee.
"There is substantial public interest in this litigation given the subject  matter of the case and Defendant's status as the presumptive Republican presidential," attorneys for the media organizations wrote in a motion to intervene. The document was filed in a California federal court Friday evening.
The Trump depositions were taken on December 10 and January 21. Former students sued Trump University and Donald Trump alleging the school scammed them out of money, and didn't provide an adequate education. The depositions consist of videotaped testimony from Trump in which he answers questions about how the school was run. The deposition are taken under oath, so he must speak truthfully.
"Given the undeniable and substantial public interest in these proceedings, the need for transparency could not be greater," the media attorneys wrote, "The strong public interest in this case, which involves serious, allegations of fraud that have become a prominent issue in the 2016 presidential campaign, weighs in favor of public disclosure of materials produced in the course of the litigation."
Currently, there is a protective order preventing the complete transcripts and videotapes of Trump from being made public. Attorneys for the media organizations are asking to intervene in the case in order to fight for these records. It remains to be seen if Trump will oppose the media's request. LawNewz.com is following this story closely and will update the story accordingly.
Have a tip we should know? [email protected]
Rachel Stockman - President / On Air Host