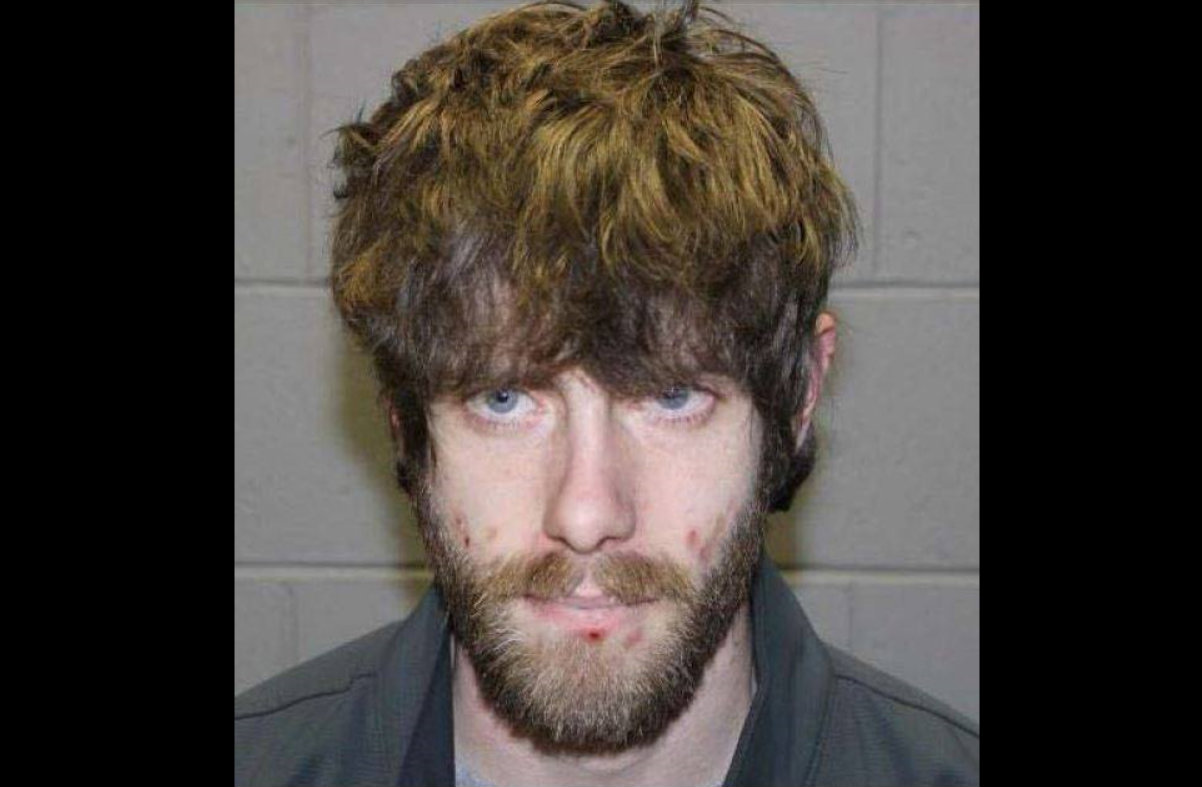 It's over: The hunt for a man accused of killing Somerset County Sheriff Cpl. Eugene Cole ended Saturday, according to the Maine State Police. John Williams, 29, was found and arrested at about 12:43 p.m.
A photo from the arrest shows an individual (identified as the suspect), on his belly, with a hand on the top of his head apparently grabbing him to pull his face up.
Police said they needed to present his face for the picture. EMS checked out Williams, and determined he sustained no injuries, cops said. In a press conference on Saturday, Lt. Col. John Cote of the Maine State Police said Williams will be moved to the Maine Correctional Center. He declined to answer specific questions, such as if Williams said anything at the time of arrest, or possessed weapons.
Williams fatally shot and killed Cole between 1 and 2 a.m. on Wednesday in Norridgewock, Maine, police said. It was the beginning of an alleged crime spree. Williams stole the corporal's cruiser, and robbed a convenience store before abandoning the vehicle, police said. In fact, cops supplied dash cam visuals from what is apparently Cole's vehicle.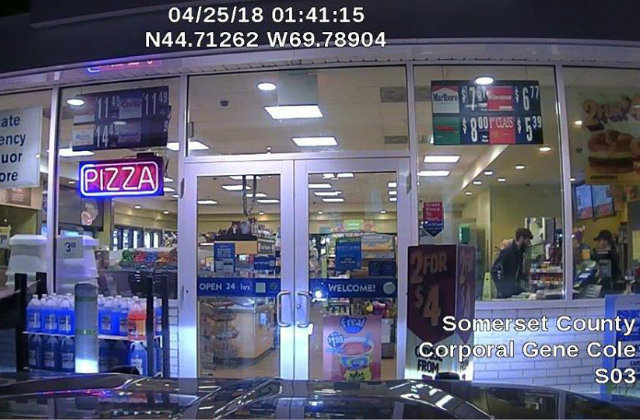 Other images of the convenience store incident can be seen here, here, and here.
That day, Williams was scheduled to show up in court in Haverhill District Court all the way over in Massachusetts, according to The Eagle Tribune. Massachusetts state troopers said they found his vehicle in a ditch off Interstate 495. Williams was charged on multiple counts, including possession/carrying a firearm, possession of a large capacity feeding device, and negligent operation of a motor vehicle. A 32-year-old Maine woman, his alleged passenger, received a summons for possessing Percocet.
[Image via Maine State Police]
Have a tip we should know? [email protected]