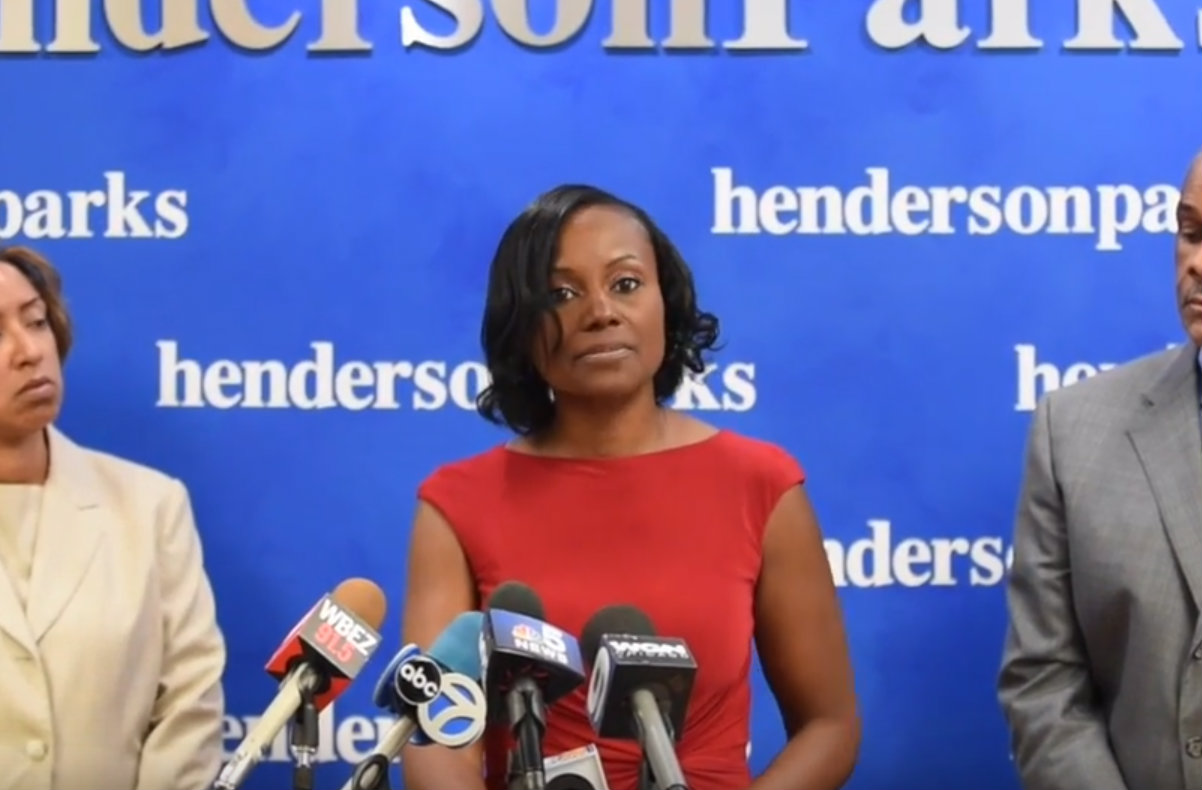 Rhonda Crawford, a 46-year-old lawyer accused of impersonating a judge, has died in what has been described as a possible suicide, according to The Chicago Sun-Times. Her trial was to begin on Monday.
For now, the cause and manner of death are officially undetermined. Calumet City police and fire personnel reportedly got a call Thursday afternoon about a suspected suicide. The Cook County medical examiner's office performed an autopsy on Crawford the next day, but they still had to finish the toxicology tests before reaching a conclusion.
The thing about all this: Crawford was, technically speaking, going to be a judge. Illinois readers will probably be familiar with what happened: On August, 11, 2016, Cook County Judge Valerie Turner allegedly let Crawford, who herself was running to become a judge, put on the robes, and preside over several traffic cases at Markham Courthouse. That was a big no-no in the eyes of state authorities.
Crawford ended up winning the general election (she ran unopposed on the ballot), but she got charged with official misconduct, a felony, and false impersonation, a misdemeanor. Her law license got suspended, and the Illinois Supreme Court ruled that she couldn't be sworn in, stalling the career of this nurse-turned-lawyer, who got her JD in 2003. She now stood to possibly lose her law license, pending the results of disciplinary proceedings before the Attorney Registration and Disciplinary Commission.
"Now of course I regret the day it happened," she told reporters in September 2016, according to The Chicago Tribune. "I allowed my respect for the judge, and my enthusiasm to learn the procedures of being a judge, to become a distraction to others and to my own lifelong ambition of being on the bench. It is a lesson I will never forget."
She pleaded not guilty to charges. Her attorney in the ARDC matter, Adrian Vuckovich, told the Sun-Times those proceedings were on hold pending the results of the trial.
"Rhonda never intentionally did anything wrong to anybody," he said. "She was just a young lawyer caught up in a difficult situation."
For all intents and purposes, this situation ended two careers. Turner was ordered into retirement by the Illinois Courts Commission last December 1 after she was found to be "mentally unable to perform her duties as judge." She had been diagnosed with Alzheimer's disease.
[Screengrab via Chicago Sun-Times]
Have a tip we should know? [email protected]