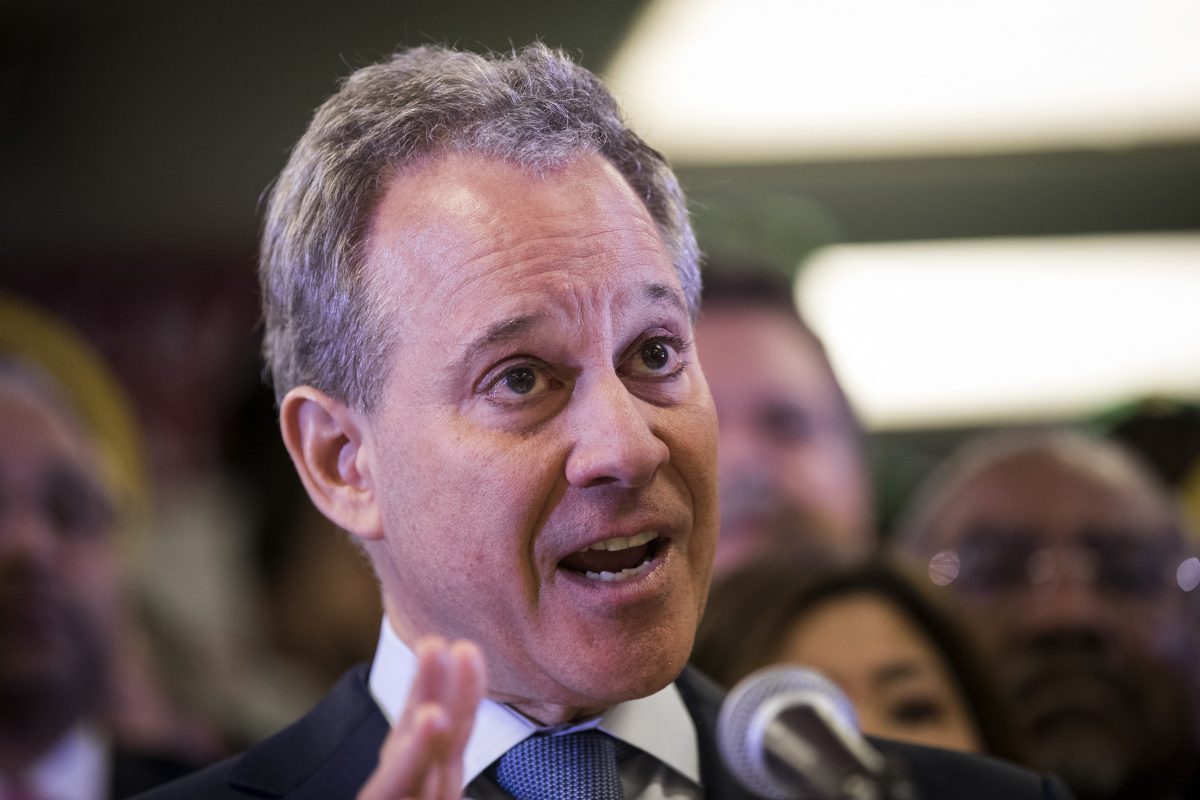 The Manhattan District Attorney's Office announced that they are looking into possible criminal charges against soon-to-be-former State Attorney General Eric Schneiderman. This comes in the wake of a bombshell New Yorker report featuring allegations that Schneiderman physically abused four women with whom he had relationships in the past. Schneiderman, a Democrat, announced mere hours after the report was published that he will resign on Tuesday.
"Our office has opened an investigation into the recently reported allegations concerning Mr. Schneiderman," a DA's Office spokesperson confirmed to the New York Post.
It's unclear what charges Schneiderman will face, if any. One source told the newspaper that Schneiderman would only face misdemeanors, if anything, while another said that he could face a felony charge for choking a woman, depending on how prosecutors assess the case. Only two of the four women went on the record for the New Yorker story, so it remains to be seen whether they will cooperate with any potential prosecution.
Despite his resignation, Schneiderman has denied wrongdoing. He did admit to "role-playing and other consensual sexual activity," but denied assaulting anyone.
Schneiderman had been in the middle of investigating Manhattan DA Cy Vance's office for their response to 2015 sexual assault allegations against Harvey Weinstein.
Following his resignation, Schneiderman's interim replacement will be State Solicitor General Barbara Underwood, according to the Associated Press. In the past, Underwood served in the District Attorney's Offices in Manhattan, Brooklyn, and Queens.
On Monday, before the New Yorker story came out, Republican attorney Manny Alicandro announced his intention to run for Attorney General. The election will take place this November.
[Image via Drew Angerer/Getty Images]
Have a tip we should know? [email protected]