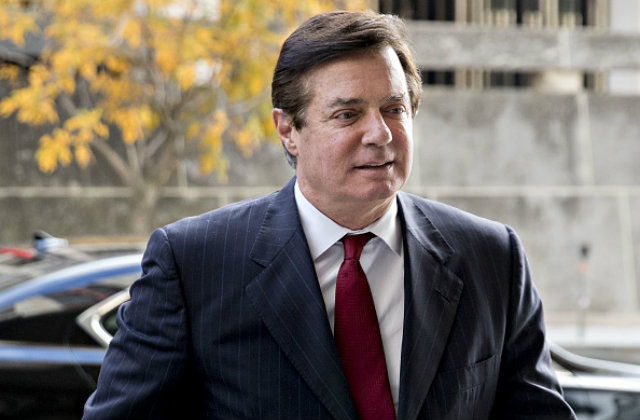 The trial of Paul Manafort has yet to be scheduled, despite attempts from both sides in establishing a date. This has led to attorneys from both sides struggling over when best to introduce evidence. And in a recent filing, Manafort's attorneys took the smack talk to the next level.
Manafort, former Trump campaign manager, and co-defendant Richard Gates face multiple charges in connection to their work for the Ukrainian government. This spun out of Special Counsel Robert Mueller's probe into whether the campaign colluded with Russia's 2016 election interference, but the actual claims have nothing to do with those alleged ties between the Trump team and Moscow. Both men pleaded not guilty.
Mueller requested a date for this May. The defense wants a September date. In any case, there's a proposed Rule 404(b) Notice and Briefing set for April. This covers evidence that may not directly concern the case (for example, a defendant's criminal history), but may be useful in establishing things like the alleged motive.
That April date is too soon, said Mueller's team in a filing dated Jan. 19. Using the term "premature disclosure," they argued that the briefing shouldn't happen until the trial date is finally set.
"For example, in declining to require disclosure that is too early, courts have recognized that 'the evidence the government wishes to offer may well change as the proof and possible defenses crystallize,'" Mueller's team wrote, citing case law. They complained that if the trial were set for September, that might require multiple Rule 404(b) briefings. Such a thing would undermine "the efficient use of judicial and party resources."
Accordingly, they want the hearing set for eight weeks before the court's actual trial date. The defense would have two weeks to oppose any evidence.
Manafort's attorney smack-talked Mueller's team in lawyerly fashion, filing their opposition on Friday.
"In asking the Court to alter its Rule 404(b) schedule, the Government also raises the specter of 'premature disclosure,' arguing that the evidence it wishes to introduce may change over time," the defense wrote. Thing is, the government has been investigating Manafort for a while now (reportedly, since 2014). "Therefore, it is difficult to believe that the Special Counsel does not already know what it will proffer as Rule 404(b) evidence; at a minimum, it should certainly be able to identify such evidence by the Court's proposed April 6, 2018 date."
They took the Mueller team's request for a May date, and threw it back at them.
"Surely, the Government would not have proposed a spring trial date without knowing the potential Rule 404(b) evidence it would seek to offer in its case-in-chief."
[Image: Andrew-Harrer/Bloomberg via Getty Images]
Have a tip we should know? [email protected]