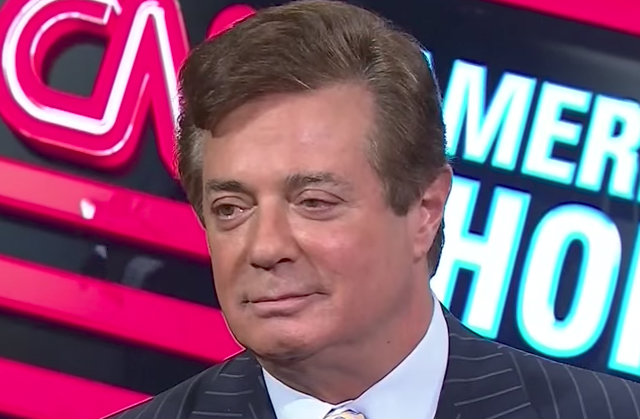 On Wednesday, lawyers for Paul Manafort made what was supposed to be a routine court filing in the criminal case against the former head of Donald Trump's campaign. Manafort's lawyers filed a motion for leave to file an opposition to the government's request to change the court's schedule. Often, when a party in a case files a motion, they attach a proposed order with language that they want the judge to sign off on, granting their request. Instead, Manafort's lawyers attached an internal memo by mistake.
The memo was titled "DOJ, OSC, AND THE PRESS," and appeared to address various news stories, but the notes it contained were not clear.
On Thursday, Manafort's legal team filed the appropriate document, which can be seen below. Unfortunately for them, the document they filed by mistake remains on the record and available for public viewing.
Adding insult to injury, the court denied their motion, saying the rules didn't require them to file it in the first place.
Manafort is facing charges including money laundering, conspiracy, and failing to file as an agent of foreign principals in Ukraine. He is also suing the Department of Justice and Special Counsel Robert Mueller, claiming that because the allegations against him have nothing to do with President Donald Trump's campaign, Mueller should not have authority to charge him. The lawsuit also criticizes Mueller's appointment in general, and calls for him to be removed from his position.
Proposed Order by LawNewz on Scribd
[Image via CNN screengrab]
Have a tip we should know? [email protected]