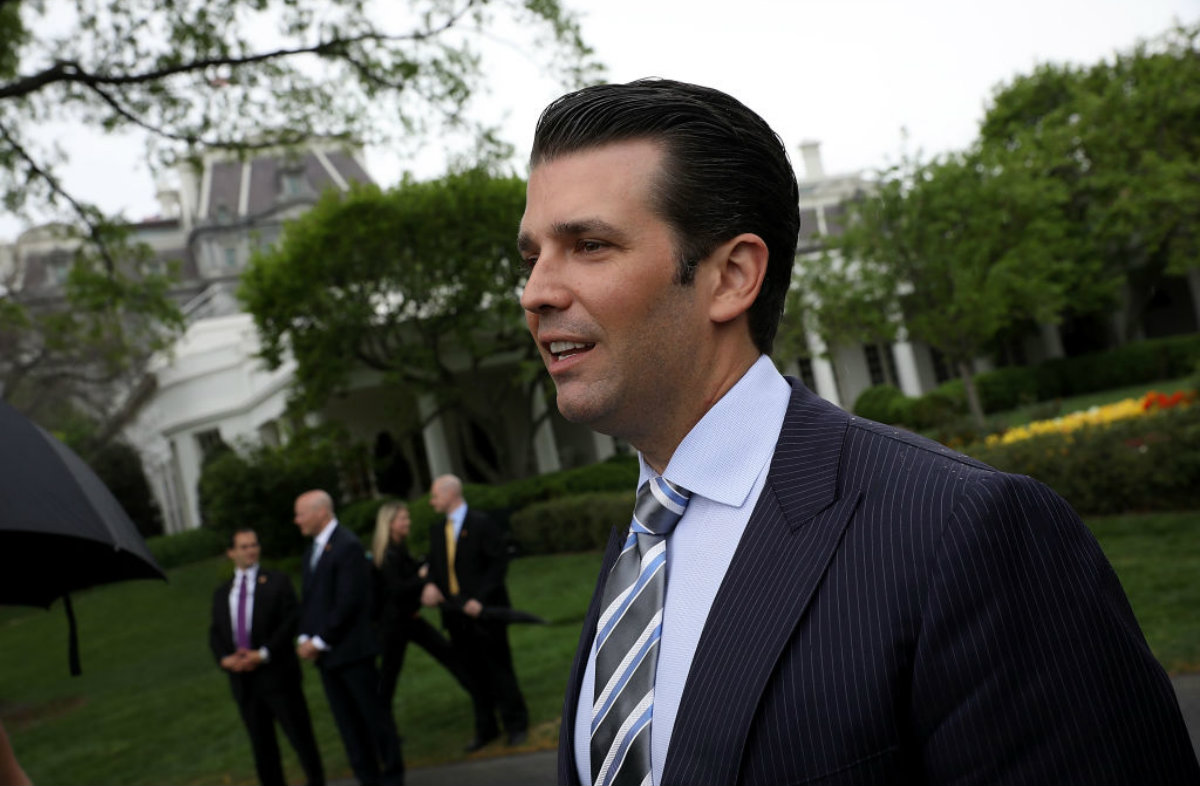 Massachusetts man Daniel Frisiello, 24, is in a lot of trouble, judging by new charges brought against him. Federal prosecutors announced on Thursday that he was arrested for sending a threatening message containing white powder to Donald Trump Jr., a similar envelope to a federal prosecutor, as well as threatening letters to a professor, U.S. Senator, and a soap opera actor.
The spree first caught media attention last month. As told by prosecutors, an envelope addressed to "DonalD trump Jr," the president's son, was opened by wife Vanessa Trump. It contained a white powder and a letter that called Junior "an awful, awful person," and "You make the family idiot, Eric, look smart."
Vanessa Trump was sent to the hospital as a precaution. Investigators determined that the powder wasn't harmful.
Another letter was addressed to Nicola T. Hanna, the Interim U.S. Attorney for the Central District of California, prosecutors said. It also contained a suspicious white powder, and a threatening letter.
That's for murdering Mark Salling! I

Hope you end up the same place as Salling.
Salling, an actor on the show Glee, took his own life in January 2018, after pleading guilty in a child porn case.
Both letters were postmarked in Boston on Feb. 7, 2018, prosecutors said.
Other envelopes with threatening letters and suspicious (but harmless) powder were sent to Michele Dauber, a Professor of Law at Stanford University, U.S. Senator Deborah Stabenow (D-Michigan), and actor Antonio Sabato Jr., known for appearing on Melrose Place and General Hospital. A supporter of President Trump, Sabato is running for Congress in California.
Authorities said Dauber also received a "glitter bomb" paid for by Frisiello. Investigators were able to track down the suspect via financial records used to pay for the glitter bomb, prosecutors said.
Other evidence, from the DOJ statement:
Furthermore, on Feb. 21, 2018, agents recovered trash from Frisiello's residence that appeared to contain remnants of the cut-out messages that Frisiello allegedly sent to the victims.
Frisiello faces five counts of mailing a threat to injure the person of another, and five counts of false information and hoaxes. He could not be reached as of press time.
[Image via Win McNamee/Getty Images]
Have a tip we should know? [email protected]