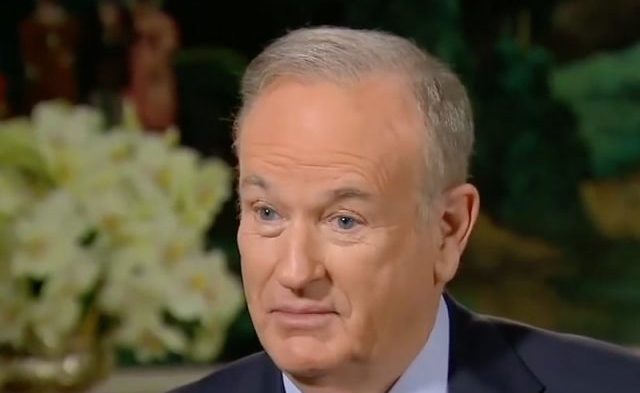 A letter signed by over 450 sexual assault victims has been sent to 21st Century Fox CEO Rupert Murdoch demanding he ensure accountability for the sexual harassment claims against Fox News' biggest star, Bill O'Reilly. 21st Century Fox is FNC's parent company.
O'Reilly came under fire in recent weeks after it was disclosed he and Fox News spent in excess of $13 million defending the host from sexual harassment charges. The fallout has caused the top-rated show in all of cable news, The O'Reilly Factor, to lose a number of high-profile sponsorship deals.
A spokesman for 21st Century told LawNewz, "21st Century Fox investigates all complaints and we have asked the law firm Paul Weiss to continue assisting the company in these serious matters."
The letter reads:
Dear Mr. James Murdoch,

We are sexual assault and domestic violence survivors and their loved ones, writing once again to ask you to rid Fox News of its culture of gender-based abuse. We hope the latest revelation and resulting consequences finally convince you to stop perpetuating a culture of harassment, abuse, and discrimination and fire anchor and sexual predator Bill O'Reilly.

The lurid details of Mr. O'Reilly's crimes, and Fox News' role in protecting him while systematically destroying the women he has victimized, are disturbing yet completely unsurprising. We know firsthand that survivors of sexual crimes are silenced, shamed, and vilified by perpetrators and onlookers, and 21st Century Fox has gone as far as to protect O'Reilly from his accusers with monetary payouts.

Mr. O'Reilly's disdain and lack of respect for women are now apparent both on-screen and off. The longer Fox delays Mr. O'Reilly's termination, the further it permanently cements itself as a company where rape culture not only thrives but is promoted to viewers.

Mr. Murdoch, we write to you in particular. It seems that among Fox's leadership, you are the single person likely to advocate for us. We implore you to usher in a better version of Fox News, one that is safer for women inside and outside the newsroom, by holding accountable the most visible perpetrator of sexual abuse in your company.

Fox's complicity in sexual harassment is part of a larger culture that allows for and ignores sexual assault and violence against women. Fox continues to be part of this epidemic each day it employs O'Reilly and protects perpetrators of sexual harassment.

We urge you to choose women's safety and justice for survivors by getting rid of O'Reilly once and for all.

Signed,

Sexual assault survivors, domestic violence survivors, and their family and friend [sic]
The group, UltraViolet, claims to have called for a sexual harassment investigation into O'Reilly, specifically, since August 2016 after former host Andrea Tantaros went public with claims against the network.
Additionally, they claim members will protest outside the FNC headquarters in New York on Tuesday, calling for O'Reilly's termination. A plane will also fly around Manhattan during the protests with a banner that will read, "Fox: #DropOReilly, The Sexual Predator." The group also claims to have received more than 50,000 signatures each on a pair of petitions targeting O'Reilly and his show's advertisers.
We also reached out to Fox News for comment on the letter and planned protest event, and we will update this story when we receive a response.
[Image via screengrab]
Have a tip we should know? [email protected]