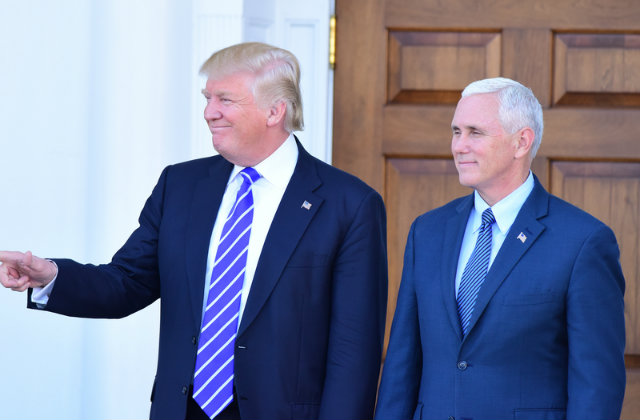 The University of South Alabama apologized on Friday after a staff member told student William David Meredith not to post a "Trump/Pence" campaign sign in his dorm. They insist it's just a single mistake, not indicative of wider practices.
Here it is, as obtained by LawNewz.com:
The University of South Alabama and its leadership are committed to the principles of free speech, and to the free and open exchange of ideas. The incident in question resulted from a misunderstanding on the part of one student member of the housing staff, who misinterpreted the University's campaign signage policy. This was a mistake by one individual, and does not reflect the actual university policies and processes. The staff have been instructed as to the proper interpretation and application of university policy, and the student involved in this issue has been advised of the mistake and that the signage they displayed is permissible and can be reposted.
This comes from a dispute initially reported by Campus Reform. A residence hall community director, identified as Dylan S. Lloyd, reportedly told Meredith to take down a "Trump Pence" campaign sign from his door room window, citing the school's 501(c)(3) tax status. (It's true such organizations can lose this if they actively support political candidates.)
Meredith refused, saying the First Amendment protected his speech. Besides that, he argued, the sign didn't represent a candidate, but instead the president of the United States. Lloyd insisted that posting the sign still presented a complication.
"While I understand that, it still shows that the university supports a particular candidate," he wrote. "While we are not actively in campaign season, Trump will run for reelection in four years. The sign makes it look like the university supports Trump as a candidate."
Meredith was therefore summoned to a hearing scheduled for April 12.
The Fire, a group that often gets involved in First Amendment cases in colleges, intervened on Meredith's behalf. They argued that courts and tax authorities make a clear distinction between school-sanctioned speech (the kind that might risk a tax-exempt status), and political speech by students. In other words, the First Amendment protects a campaign poster in a dorm room window.
[Screengrab via A Katz and Shutterstock]
Have a tip we should know? [email protected]