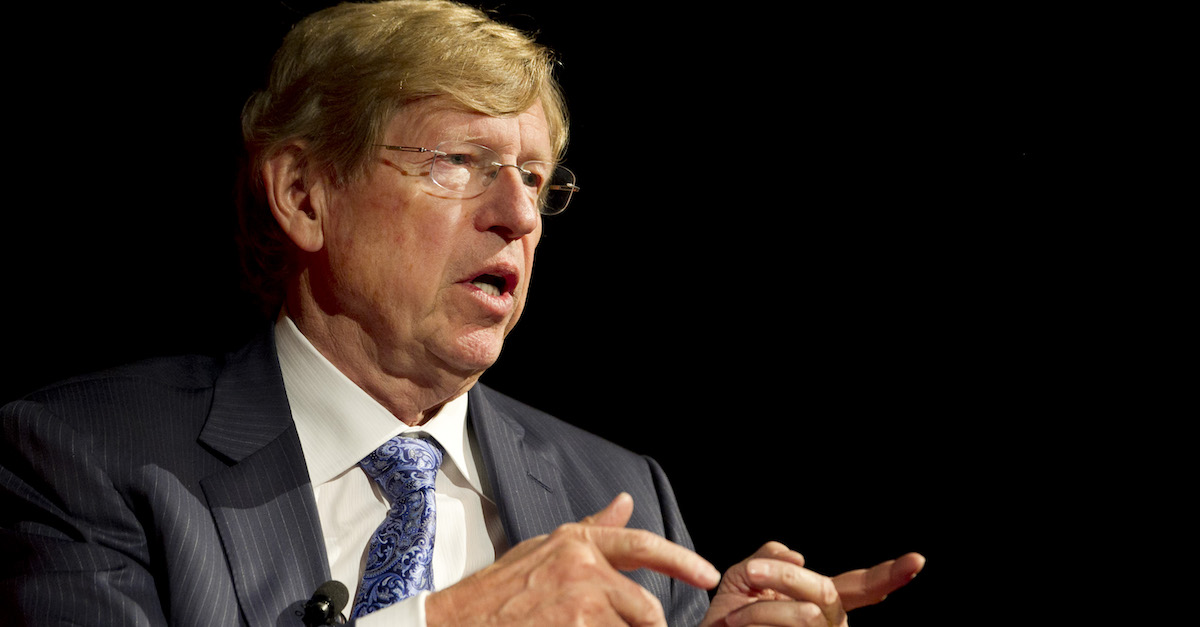 Perhaps you've noticed that CNN has officially filed a lawsuit against President Donald Trump and White House staffers in their official capacities after reporter Jim Acosta was banned.
Well, one of the attorneys representing CNN just so happens to be Ted Olson — a lawyer universally respected among his legal peers and a man who has turned down a Trump's job offer in the past. That was back in March of 2018.
Olson, who works for the Gibson, Dunn & Crutcher law firm, released a statement on Tuesday after news of the lawsuit got out.
"The Supreme Court has held in no uncertain terms that the First Amendment protects 'robust political debate,' including speech that it is critical of those who hold public office," he said. "Mr. Acosta's press credentials must be restored so that all members of the press know they will remain free to ask tough questions, challenge government officials, and report the business of the nation to the American people."
Olson would later say that "this is a very, very important case."
As Law&Crime reported before, Olson has been described as as a "legal superstar" in the context of President Trump attempting to add him to his legal team. Trump wanted the best people on his side as special counsel Robert Mueller's Russia Probe marched on. It was not to be.
Former acting Solicitor General of the United States Neal Katyal, for one, once called Olson a "fabulous, fabulous lawyer" and praised his "ability and carefulness."
Olson was Assistant Attorney General during the Reagan Administration and United States Solicitor General for George W. Bush. He's renowned for his work on Citizens United, Bush v. Gore and for overturning Proposition 8 in California.
Besides Trump, the lawsuit names as defendants Chief of Staff John Kelly, Press Secretary Sarah Sanders, Deputy Chief of Staff for Communications Bill Shine, the director of the Secret Service, and the Secret Service officer who revoked Acosta's pass.
Most recently, Olson ditched the American Bar Association after after its president called for the FBI to investigate sexual misconduct claims made against Supreme Court Justice Brett Kavanaugh.
"I do not wish to be a member of an organization which purports to represent me, as a member of that organization, on such issues without my participation in formulating such positions or consent to being represented in this fashion," he said in October.
Ronn Blitzer contributed to this report.
[Image via Jay Janner-Pool/Getty Images]
Have a tip we should know? [email protected]