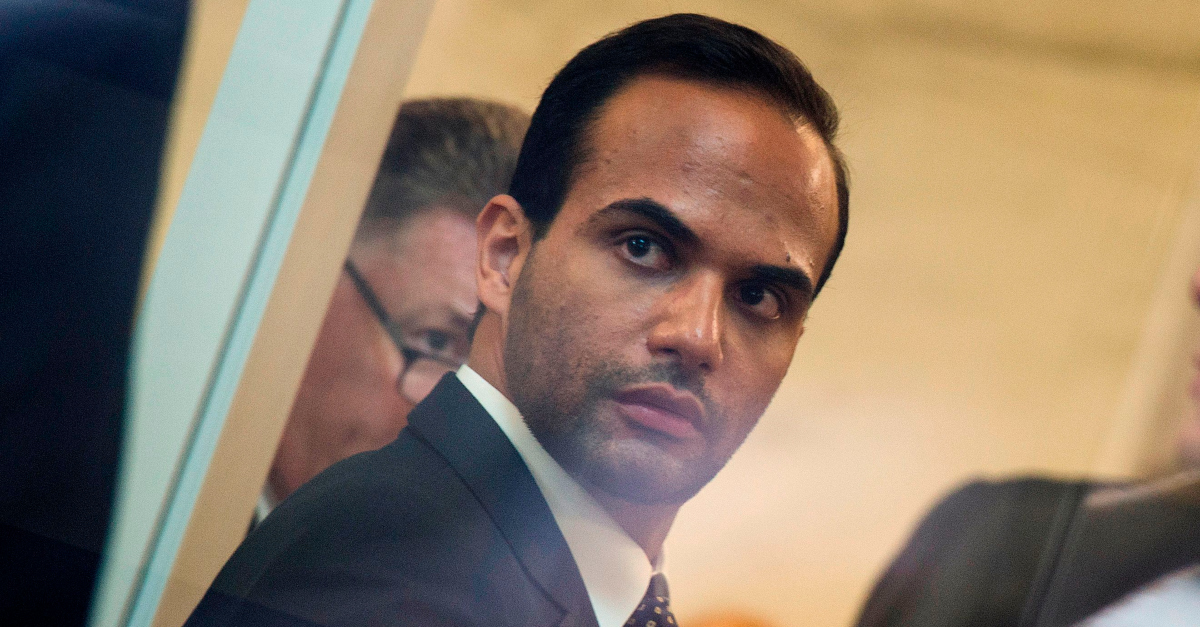 In yet another enigmatic tweet, former Trump foreign policy adviser George Papadopoulos promised a "big announcement coming this week." This comes on the day same his criminal defense attorneys withdrew from his already adjudicated case. The defendant has previously complained about being charged for lying to the FBI about his communication with a Russia-linked professor Joseph Mifsud. He's also openly stated that he's thought about pulling out of his plea deal.
Big announcement coming this week. Enough of the responsive and passive approach. https://t.co/nkbTe5crSY

— George Papadopoulos (@GeorgePapa19) November 13, 2018
It's not entirely clear why attorneys Thomas M. Breen and Robert W. Stanley are withdrawing from his case. In their motion filed Tuesday, they simply said that their client "hired other counsel to assist him with any issues related to the criminal case following his sentencing."
Former federal prosecutor Mimi Rocah, for one, speculated that it has everything to do with Papadopoulos ignoring their legal advice.
It's worth mentioning that on October 26, Papadopoulos told FOX & Friends that he was thinking about withdrawing from his plea deal "given certain information that I learned just yesterday."
The breakup with his criminal defense attorneys may have been a long time coming. Papadopoulos, who was sentenced to 14 days in jail, one year of supervised release, and fined $9,500, has taken to making enigmatic tweets, claimed he was "entrapped," and made unsubstantiated allegations about being set up. Washington Post reporter Aaron Blake reached Breen in September after Papadopoulos made some bold claims about infamous dossier compiler Christopher Steele and the British. This is what the lawyer said:
I asked Papadopoulos's lawyer, Tom Breen, about George's tweets suggesting Downer meeting was a Steele/British setup.

Breen: "Most of our clients listen and follow all of our advice, some follow most of our advice, some follow some of our advice, some follow none of our advice."

— Aaron Blake (@AaronBlake) September 12, 2018
Breen and Stanley did not immediately respond to a Law&Crime request for comment about the breakup. Nor did another Papadopoulos attorney.
[Image via ANDREW CABALLERO-REYNOLDS/AFP/Getty Images]
Have a tip we should know? [email protected]