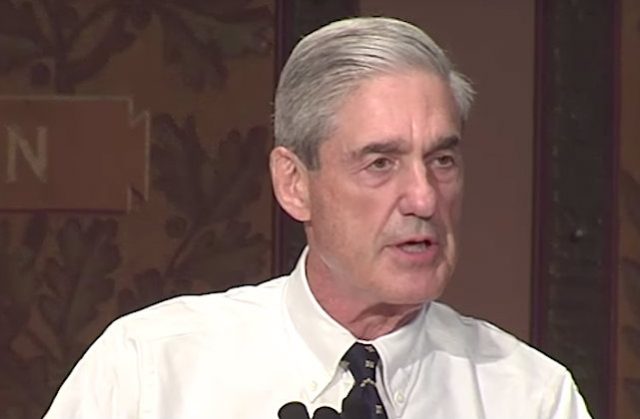 Special Counsel Robert Mueller just signed up another recruit to help with his ongoing investigation into alleged Russian influence in the 2016 presidential election.
Next on-board the investigative juggernaut–which now includes a total of 13 attorneys and counting–is Elizabeth Prelogar, an assistant with the solicitor general's office who is apparently fluent in the Russian language.
As an undergrad at Emory College, Prelogar majored in English and Russian and then received a Fulbright grant to study in Russia as a graduate student where, in conjunction with an Overseas Press Club scholarship, she focused on Russian media and censorship before starting law school at Harvard.
Later on, Prelogar served as a law clerk for Supreme Court Justices Ruth Bader Ginsburg and Elena Kagan. So far, she's argued five cases in front of the nation's highest court, spanning multiple areas of law.
According to one-time solicitor general Donald Verrilli Jr., in comments to the National Law Journal on Monday: "Like Michael Dreeben, [Prelogar] is a person of superb intellect and deep integrity. She can be counted on to call it as she sees it."
Not specialized in any particular area, Prelogar's role in the Russia probe will be to serve as an assistant to Michael Dreeben, a criminal law expert recently tapped by Mueller for clarity on obstruction of justice charges.
[image Robert Mueller via Georgetown University]
Follow Colin Kalmbacher on Twitter: @colinkalmbacher
Have a tip we should know? [email protected]