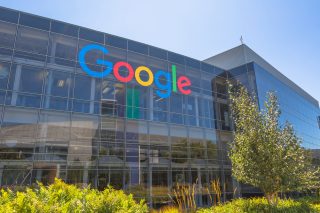 A Product Manager at Google is suing the company over an allegedly overbroad and illegal confidentiality agreement that all employees, known as Googlers, are required to sign.
The employee filed his claim under the name John Doe to maintain anonymity. In his lawsuit, obtained by The Wall Street Journal, Doe says the agreement has a strict bar on disclosing confidential information. The complaint quotes the confidentiality agreement as defining "confidential information" as, "without limitation, any information in any form that relates to Google or Google's business that is not generally known."
Doe claims that this includes everything from "the location of a water cooler to serious violations of the law," as well as details regarding Googlers' pay and work experience. He also claims that "Googlers are prohibited from communicating to other Googlers that a Google product may dangerous or that Google's conduct is illegal," because their statements could be used against the company in court or by the government.
The lawsuit cites a training program that Googlers go through that instructs them to avoid saying anything that alleges or implies that Google or its employees have acted illegally or negligently. Doe says that as an example, the training program says to suppress information regarding Google products that may be dangerous. Doe also alleges that the agreement forbids employees from revealing confidential information to lawyers or the government.
According to Doe's complaint, the agreement is illegal because the California Labor Code (Google is based in Mountain View, California) prohibits employers from forbidding workers from discussing how much they earn, and because the Federal Defend Trade Secrets Act allows employees to disclose confidential information to government officials or lawyers if they're reporting suspected illegal activity, or if they're discussing an anti-retaliation claim with an attorney.
Doe also alleges that Google's policy is an illegal restraint on trade because it keeps employees from discussing their work experiences and the skills they have developed when talking to potential future employers. "[I]t prevents Googlers from effectively seeking new work," the lawsuit says.
A Google spokesperson told LawNewz.com:
This suit is baseless. We're very committed to an open internal culture, which means we frequently share with employees details of product launches and confidential business information. Transparency is a huge part of our culture. Our employee confidentiality requirements are designed to protect proprietary business information, while not preventing employees from disclosing information about terms and conditions of employment, or workplace concerns.
John Doe v Google by LawNewz on Scribd
Have a tip we should know? [email protected]