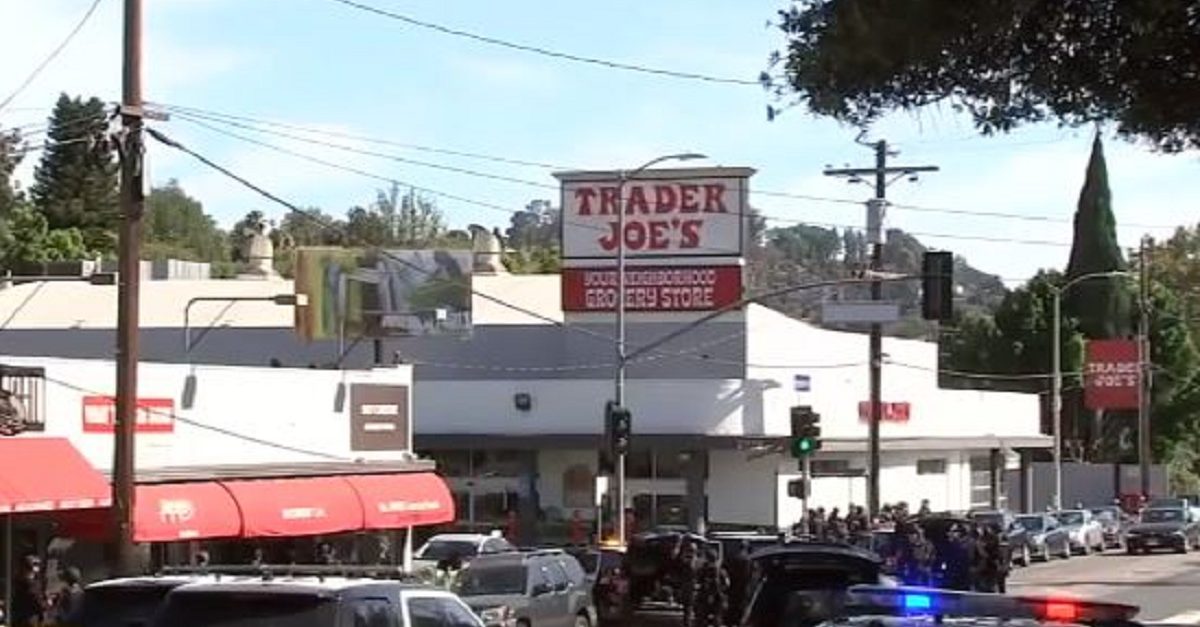 The death of a Trader Joe's manager that took place when she was shot during a stand-off between police and a suspect outside the Silver Lake, California store was the result of an officer's gunfire, the LAPD confirmed on Tuesday.
Cops were trying to apprehend Gene Evin Atkins, who had allegedly shot his grandmother before getting in a car and taking off with a 17-year-old girl. Police tracked down the car using the LoJack system, but Atkins allegedly wouldn't pull over, opting to flee from the police instead, according to local ABC7. He ended up crashing near outside the Trader Joe's location, where a shootout with police ensued. Store manager Melyda Marciela Corado, 27, was caught in the crossfire.
"I'm sorry to report that we've now determined through our forensic investigation that one of the officers' rounds struck Ms. Corado as she was exiting the market and was in close proximity to Atkins," Chief Michel Moore said. "Ms. Corado ran back into the store and collapsed behind the manager's desk."
Moore said he believes the officers involved acted in self-defense, and that "it's what they needed to do in order to defend the people of Los Angeles and to defend the people in that store and to defend themselves."
Still, Moore expressed his condolences for Corado's death said the officers are very upset as well.
"I know it is every officer's worst nightmare to harm an innocent bystander during a violent engagement. I spoke with both these officers this morning. They're devastated."
Both the grandmother and the teen girl–who was reportedly grazed by a bullet–are expected to recover from their injuries, according to ABC.
[Image via ABC7 screengrab]
Have a tip we should know? [email protected]