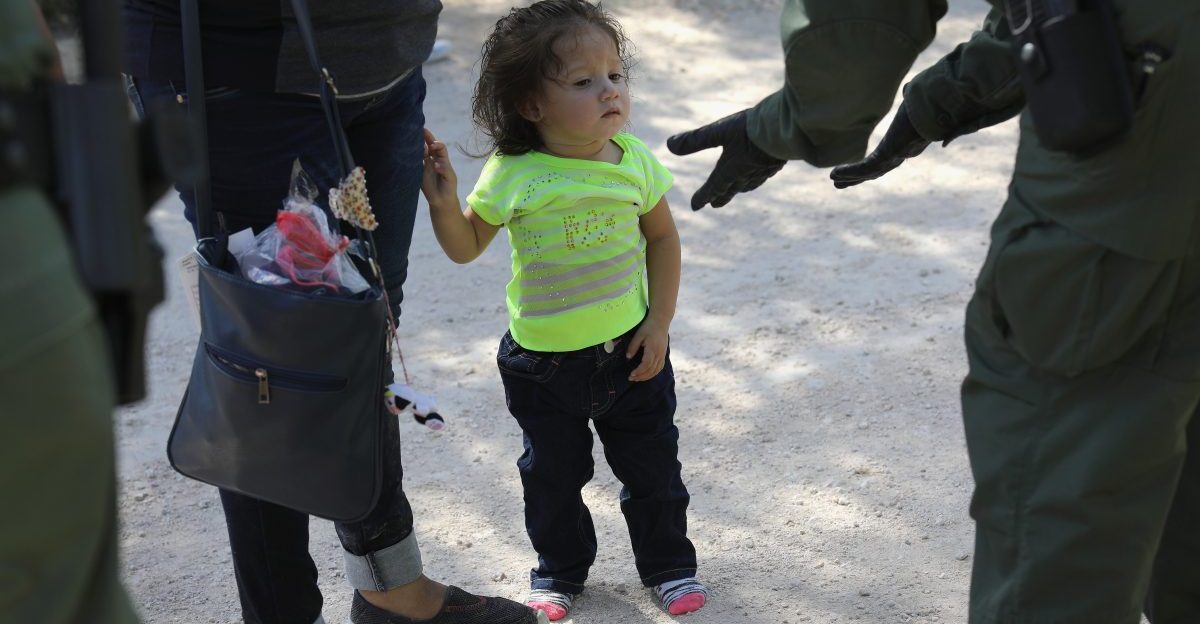 Recent law enforcement data suggests the Trump Administration's family separation policy was distinct from its so-called "zero tolerance" policy at the U.S.-Mexico border. This data also suggests there was no actual "zero tolerance" policy in effect, but rather a determination to focus on detaining and separating immigrants with children.
The family separation policy officially began sometime in early 2018. This policy was first acknowledged by Attorney General Jeff Sessions on May 7–after such separations had already begun to occur. Internal disagreement between administration attorneys tasked with defending the results of said policy and law enforcement officials tasked with enacting the policy soon bubbled up, however, as court documents showed the administration refused to defend the family separation policy by that name.
This dissension or confusion apparently filtered down to border enforcement as well.
According to federal law enforcement data recently compiled by the Transactional Records Access Clearinghouse (TRAC) research center at Syracuse University, separating families was the clear priority for immigration enforcement officers.
During the six-week period when family separations reached their procedural height at the U.S.-Mexico border, Customs and Border Protection (CBP) focused their attention on separating immigrants who brought their children with them. The separations of adults from their children appears to have occurred at the expense of prosecuting adults who attempted to enter the United States without children–and prosecutions generally.
During the month of April, the number of undocumented adults without children apprehended by CBP was 24,299; the number of adults with children apprehended by CBP was 4,536. In April, the administration only chose to prosecute 8,298 adults total. During the month of May, the number of undocumented adults without children apprehended by CBP was 24,265; the number of adults with children apprehended by CBP was 4,458. In May, the administration only chose to prosecute 9,216 adults total.
TRAC's report sums up these findings:
[S]ince less than a third of adults apprehended illegally crossing the border were actually referred for prosecution, the stated justification does not explain why this Administration chose to prosecute parents with children over prosecuting adults without children who were also apprehended in even larger numbers…Thus, the so-called zero-tolerance policy didn't as a practical matter eliminate prosecutorial discretion. Since less than one out of three adults were actually prosecuted, CBP personnel had to choose which individuals among those apprehended to refer to federal prosecutors. The Administration has not explained its rationale for prosecuting parents with children when that left so many other adults without children who were not being referred for prosecution.
But that's not all. The stated "zero tolerance" explanation for the family separation policy further withers as more data is brought to bear upon the excuse.
Individualized prosecution data for May has not yet been analyzed, but a different TRAC analysis shows the administration only prosecuted one adult with children during the entire month of April. Again, despite claims of "zero tolerance" and procedural handcuffs due to enforcing the law to the hilt at the border, only one adult member of a family with children was prosecuted during April.
These numbers don't quite jibe with the administration's eventual stated reasoning for the family separation policy. Recall, initially, Sessions had vocalized that family separations were being used as a deterrent against undocumented entry. He said, at a law enforcement confab in Arizona, "If you don't like that, then don't smuggle children over our border."
This excuse was quickly dialed back as the administration threw up its hands. President Donald Trump wrongly blamed Democrats. Other voices in the Trump White House assigned blame to family separations over the terms of the Flores settlement agreement–which prohibits the detainment of children with their parents in the same facilities.
A Washington Post article cited by TRAC sums up the White House's ultimate posture on the issue, noting, "The Justice Department can't prosecute children along with their parents, so the natural result of the zero-tolerance policy has been a sharp rise in family separations. Nearly 2,000 immigrant children were separated from parents during six weeks in April and May, according to the Department of Homeland Security."
The data analyzed by TRAC shows that isn't actually the case.
What this data shows is that despite the promise of "zero tolerance" at the border, the Trump Administration didn't actually have a zero tolerance policy at all. Rather, what this data shows is the Trump Administration had a policy of prioritizing the separation of children from their parents as a deterrent against undocumented entry. Jeff Sessions' original reasoning turns out to have been correct.
[image via John Moore/Getty Images]
Follow Colin Kalmbacher on Twitter: @colinkalmbacher
Have a tip we should know? [email protected]