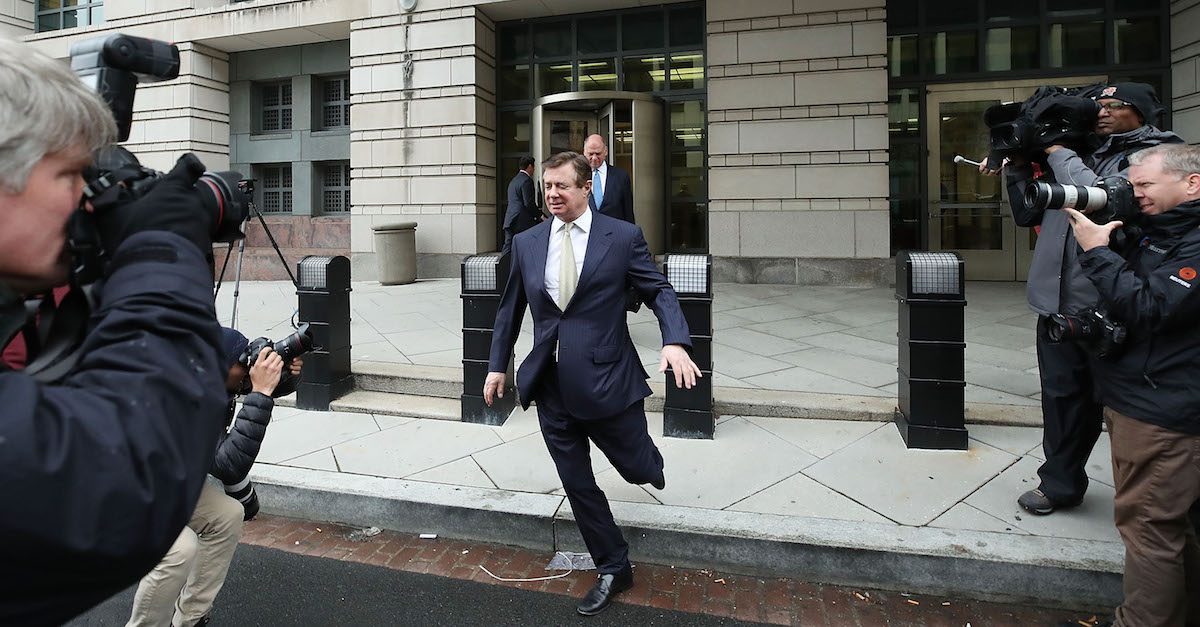 Could it really be the White House is on pins and needles over Paul Manafort? The former Trump campaign chairman just got news that his trial in the Eastern District of Virginia (EDVA) for foreign lobbying, money laundering, and bank and tax fraud charges has been moved to July 31.
If you buy Politico's version of reality as presented by an unnamed defense attorney of a "senior Trump official," people at the White House are in danger of pooping their pants if Manafort is convicted of a crime or crimes. It's not just that they are in danger of soiling themselves, it's the threat of doing so audibly.
"If [Manafort]'s convicted, you'll hear sphincters loosening all over the White House," this defense attorney said.
"Once he's convicted it becomes a more naked effort to obstruct the inquiry," the attorney continued. "Things always look worse after a trial once you've put live witnesses on the stand and released documents. It's hard to put that back in the bottle."
The comments appeared just after a mention that President Donald Trump could be faced with a decision of whether or not to pardon Manafort. The possibility that Manafort will flip was also raised. Perhaps some of purported White House unease has something to do with dread of the president's response to either of these scenarios.
It is worth mentioning that things have not gone Manafort's way at all of late. Most recently, Judge T.S. Ellis III announced that he was granting special counsel Robert Mueller's requested for immunity for five witnesses.
The witnesses, all involved in finance, were later named as Donna Duggan, James Brennan, Conor O'Brien, Cindy Laporta and Dennis Raico.
Manafort also faces a trial in the District of Columbia. That is scheduled for September.
[Image via Mark Wilson/Getty Images]
Have a tip we should know? [email protected]