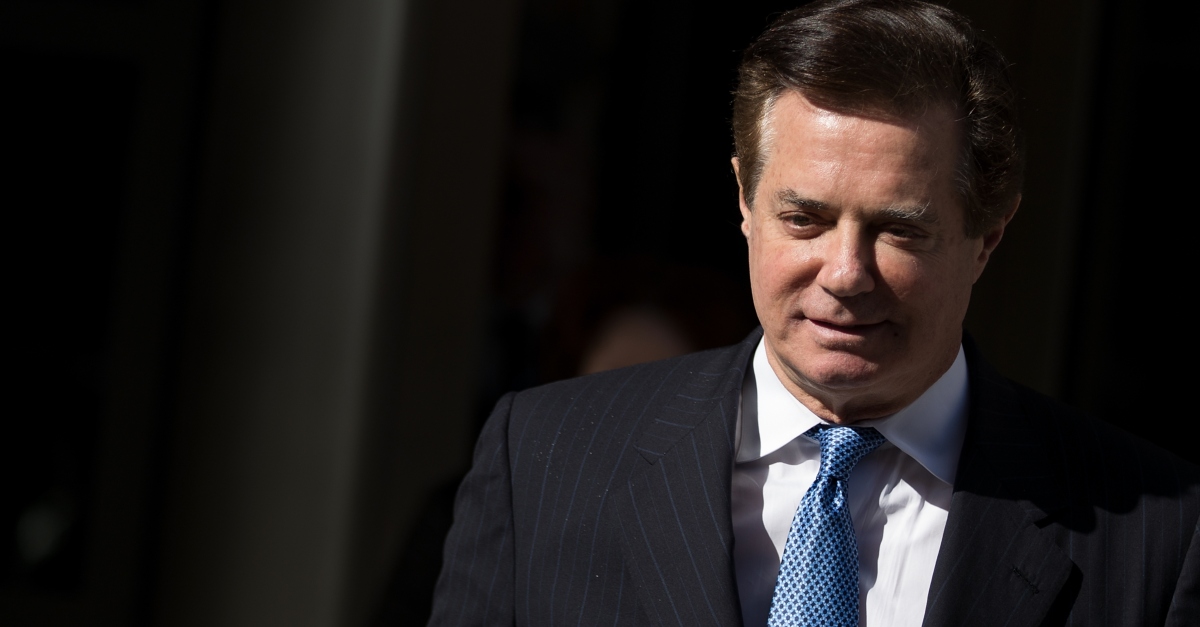 Paul Manafort showed up in a wheelchair on Friday for an appearance in Virginia federal court. Judge T.S. Ellis III recognized that the former Trump campaign manager has "significant issues" with his health, and agreed to expedite the process for Manafort's pre-sentencing report, according to The Hill.
As part of Manafort's original deal with federal prosecutors in his Washington, D.C. case, he won't be sentenced until after he's done cooperating with Special Counsel Robert Mueller's investigation, but Judge Ellis put his foot down and said Manafort will be sentenced on February 8, 2019.
Manafort was convicted on eight out of 18 counts of bank and tax fraud in the Virginia case, related to money he made while working for the Ukrainian government. It was reported that just one juror was the holdout preventing convictions on the other ten counts, which prosecutors agreed to drop as part of Manafort's plea agreement.
The agreement was made as Manafort pleaded guilty to conspiracy against the United States and conspiracy to obstruct justice, in a case where he was accused of laundering money from his Ukraine work and acting as a foreign agent without properly registering as such with the United States Department of Justice.
Manafort wore a standard prison jumpsuit to his court appearance on Friday, as he will for all future appearances.
He had filed a motion to be granted permission to wear a suit, but Judge Ellis said no, saying that rules are rules, and Manafort will not be afforded special treatment.
[Image via Drew Angerer/Getty Images]
Have a tip we should know? [email protected]