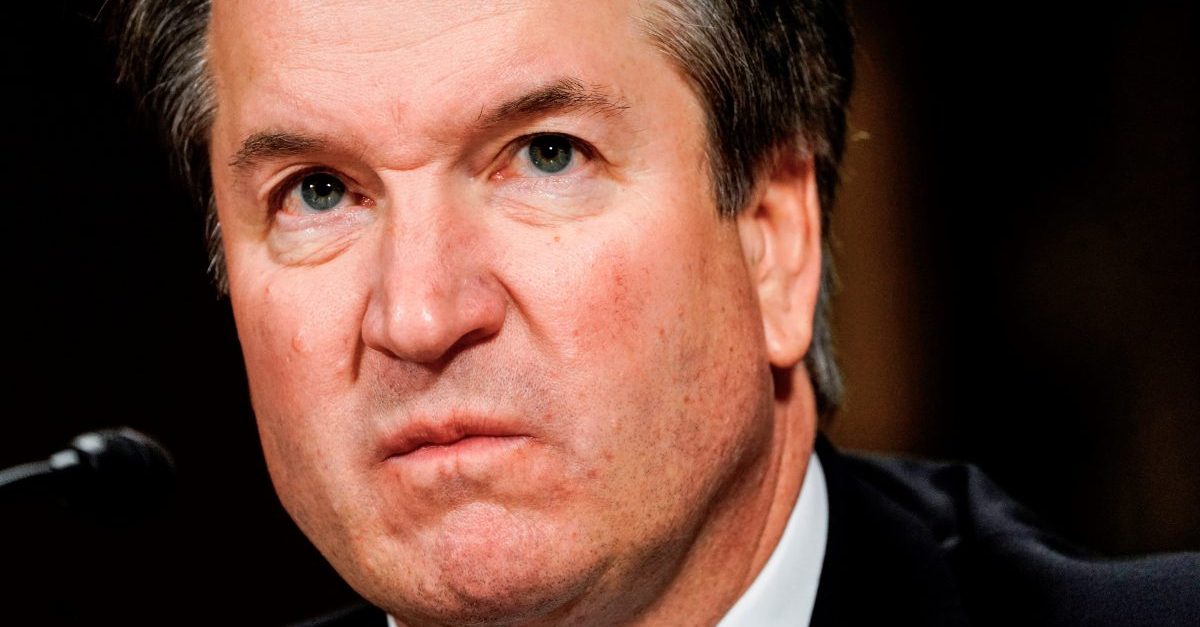 The Brooklyn U.S. Attorney's office has filed charges against 74-year-old Ronald DeRisi for threatening to murder two unidentified U.S. senators because those senators supported Brett Kavanaugh's confirmation to the United States Supreme Court.
Hat tip to CNN's Erica Orden for her reporting.
DeRisi is accused of leaving threatening voicemails, in which he threatened to murder and assault two senators because of their support for Kavanaugh. It's not clear at this time which senators were threatened, as they were only identified as Senator-1 and Senator-2. DeRisi was arrested in Smithtown, N.Y. on Friday morning, according to a press release from the U.S. Attorney's Office in the Eastern District of New York. He was scheduled to appear in court this afternoon before United States Magistrate Judge Gary R. Brown, authorities say.
U.S. Attorney Richard P. Donoghue said that threatening public officials who are just doing their job is a threat to the American system of government.
"Representative democracy cannot work if elected officials are threatened with death for simply doing their job. The First Amendment – the pinnacle of American achievement – protects debate, disagreement and dissent, not death threats," he said. "We and all those dedicated to the rule of law will not tolerate the use violence and threats of violence in attempts to prevail in political disputes."
The alleged "expletive-laced" threats started on Sept. 27, which was incidentally the day Kavanaugh and Dr. Christine Blasey Ford testified before the Senate Judiciary Committee. The threats were supposedly designed to scare these senators out of backing Kavanaugh.
The threats resumed on Oct. 6, which was the day Kavanaugh was sworn in, prosecutors said. DeRisi allegedly said he had a "present" for Senator-1, namely "a nine millimeter" in the "Side of your […] skull." The threat for Senator-2? "You better pray this guy don't get in."
Authorities say that "Less than an hour and a half later, DeRisi called Senator-2 again and left a message stating, in part, "I'm gonna get you."
For more on the suspect, including his mugshot and the full criminal complaint against him, click here.
[Image via Melina Mara/AFP/Getty Images]
Have a tip we should know? [email protected]