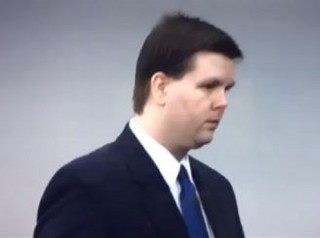 Wednesday was the third day of jury selection for Justin Ross Harris' murder trial. Harris is accused of intentionally leaving his 22-month-old son in the back seat of his car while he was at work, resulting in the child's death. This is the second attempt at picking a jury for the case, as people in Cobb County, Georgia knew too much about the case and already formed opinions. The case was moved to Brunswick, Georgia, where selection began on Monday.
Judge Marey Staley Clark is bringing in jurors in groups of 12, and attorneys from both sides are questioning them before striking individuals from the pool. Wednesday afternoon, they finished with the first group. One person who showed up realized that they had met the judge before, at her son's wedding.
One potential juror in Justin Ross Harris trial met judge Clark 20 years ago at Clark's son's wedding. @cbs46 pic.twitter.com/LNjfZkvvic

— Vince sims (@SimsCBS46) September 14, 2016
It remains to be seen whether she will make it onto the jury.
The selection process has been going slowly, as everyone involved is being thorough in their efforts to select the jury. Even though the case was moved out of Cobb County, plenty of jurors still had opinions about the case already. Juror number 1 was cut from the jury pool after saying he had formed an opinion about a year ago, and that he did not think Harris was innocent.
The trial itself is expected to start in early October. Stay with LawNewz.com for continuing coverage of the case.
Have a tip we should know? [email protected]