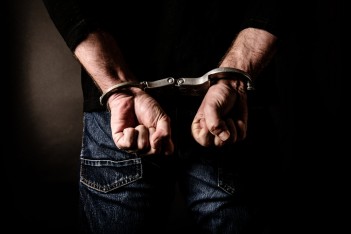 Federal authorities busted up a robbery plot they say was designed to take advantage of the fear and anxiety surrounding the 15th anniversary of 9/11.
Federal investigators arrested Juneal Ali, 29, on Tuesday and charged him with conspiracy and attempted robbery. LawNewz.com  obtained a copy of the federal criminal complaint that alleges Ali attempted to recruit additional accomplices to rob a check cashing store in the Bronx.  The complaint further alleges Ali wanted to drive to the robbery scene "dressed in traditional Muslim attire, display a bomb, and compel the employees" to hand over the cash.  The complaint says the bomb device "appeared to be an explosive device made up of what looked like dynamite sticks tied together with a digital clock."
On the morning of September 11, the complaint states, Ali and an unnamed accomplice drove to the planned location, but Ali was concerned with the number of people around.  Ali then allegedly made plans with the accomplice to rob the place on September 13, instead.
On September 12, the accomplice walked into the 42nd Precinct and told NYPD officers about Ali's plans.  Federal authorities quickly got involved.
With the help of the unidentified accomplice, federal authorities set up surveillance to capture Ali.  The complaint says that on the morning of September 13, Ali arrived at the unidentified accomplice's home and that is when federal agents arrested Ali.
Investigators said the search of Ali's vehicle revealed dark colored robes and something that appeared to match the accomplice's prior description of the "explosive device."  Subsequent investigation determined the "explosive device" was simply a bundle of road flares tied to a voltage meter.
During an interrogation session, the complaint states, Ali essentially told federal agents he never planned to go through the robbery and it was all the idea of an unidentified third party.
Reuters reports Ali is currently being held without bail in the Metropolitan Correction Center in Manhattan.
FULL COMPLAINT:
Juneal Ali 9/11 Robbery Plot Complaint
[image via Annotee/shutterstock]
Have a tip we should know? [email protected]