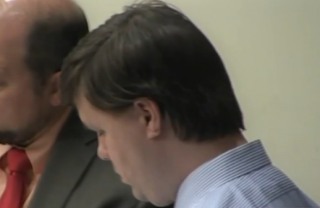 While jury selection for the Justin Ross Harris trial is expected to wrap up by the end of this week, the process did suffer a setback on Thursday. After 38 potential jurors had been qualified to serve on the case of whether Harris intentionally left his 22-month-old son Cooper in a hot car to die, the court revisited one.
Judge Mary Staley had already qualified Juror 22, who had mentioned that he had a baseball scholarship from Chattahoochee Tech. Evidence presented today indicates that's not true.
Court hears testimony from Athletic Director of tech school in #JustinRossHarris #hotcardeath case-says juror 22 didn't have scholarship

— Philip A. Holloway (@PhilHollowayEsq) April 28, 2016
Juror 22 said Chattahoochee Tech gave him s'ship to play baseball — school doesn't have baseball team #RossHarris #hotcardeath

— Christian Boone (@ReporterJCB) April 28, 2016

The defense wanted to keep Juror 22, and argued that a bogus baseball scholarship has nothing to do with the case. The prosecution argued that the dishonesty showed that the juror wasn't taking things seriously, and argued to have Juror 22 dismissed. In the end, the judge agreed that the dishonesty was reason enough to remove Juror 22.
Court in #JustinRossHarris #hotcardeath now GRANTS DA's motion to strike juror 22 for cause for alleged dishonesty under oath-down to 37 now

— Philip A. Holloway (@PhilHollowayEsq) April 28, 2016

Even with losing a juror, only a minimum of five more are needed. The court is expected to finish up the selection on Friday. Stay with LawNewz.com for continuing coverage of the case, as well as live streaming video of the trial.
[screengrab via WSB-TV]
Have a tip we should know? [email protected]