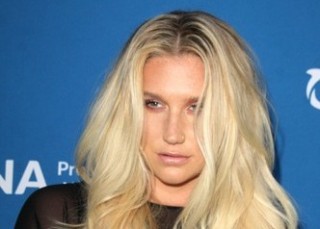 On Wednesday, a New York judge threw out pop singer Kesha's lawsuit against producer Dr. Luke, that sought a release from her recording contract and monetary damages for alleged sexual assault and emotional abuse.
Judge Shirley Werner Kornreich of the New York State Supreme Court in Manhattan ruled that it didn't matter if Kesha's allegations were true, because they were not strong enough grounds for nullifying a contract, NBC News reported. As far as the sexual assault and abuse, because the alleged actions did not take place in New York, Judge Kornreich ruled that the court did not have jurisdiction over the claim. Not only that, the judge said the statute of limitations for that had expired.
Kesha, real name Kesha Rose Sebert, had also made claims of gender-motivated violence and alleged that Dr. Luke, real name Lukasz Gottwald, discriminated against her due to her gender, violating human rights laws. The judge ruled that none of Kesha's claims provided evidence that anyone acted against her due to any gender bias.
The dismissal comes just days after Kesha was offered an out from her contract. The singer posted on Instagram on Sunday that she "was offered [her] freedom" if she said that she was never raped and apologized publicly for her allegations. She said, "I would rather let the truth ruin my career than lie."

Rolling Stone reported that the offer was proposed to Kesha months ago.
[h/t NBC News, image via Helga Esteb/Shutterstock]
Have a tip we should know? [email protected]