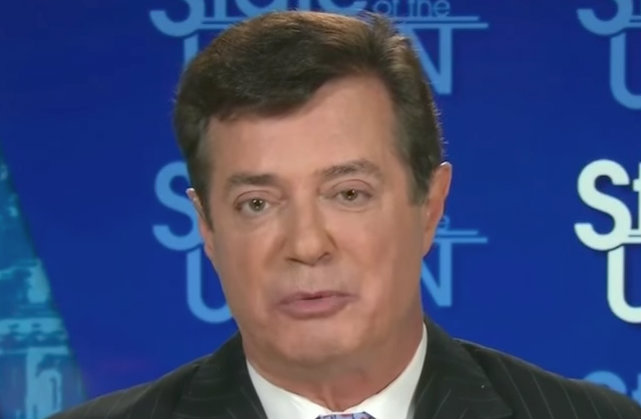 Paul Manafort's lawyer got off to an awkward start Thursday with the judge.
"This is a criminal trial," U.S. District Court Judge Amy Jackson told attorney Kevin Downing in court, according to Bloomberg. "It's not a public relations campaign." She told attorneys that they should "do their talking in the courtroom, and the pleadings, and not on the courthouse steps." Jackson is considering a gag order on the case, though both sides have to chance to offer objections by Nov. 7.
Despite the judge's initial concern over whether Manafort was a flight risk, he and co-defendant Richard Gates were released to serve house arrest until a hearing next Monday.
To be sure, quite a few people are watching this case. Manafort, President Donald Trump's former campaign manager, and colleague Gates each face numerous charges, including conspiracy and money laundering. Prosecutors said that this duo acted as unregistered agents of the Ukrainian government for almost a full decade. It was bad optics for Trump, but not as bad as it hypothetically could've been. The indictment spun out of Special Counsel Robert Mueller's probe into whether the president's campaign colluded in Russian interference in the 2016 election. The Manafort/Gates allegations have nothing to do with that.
Nonetheless, Manafort's attorney argue that this is a case of prosecutorial overreach.
"The weight of the evidence outlined against Mr. Manafort has also been embellished," they wrote in court docs filed Thursday. "The Indictment reads like a criminal tax case against Mr. Manafort, yet there are no Title 26 (Internal Revenue Code) counts to be found anywhere in the charging document. (See Government's Memorandum at 3–4). There is loose talk of falsely reporting income, etc., but no tax offenses have been propounded."
The indictment named some Manafort properties for possible forfeiture, so they filed a motion for a restraining order on one of to those possessions, a Northwestern Mutual Life Insurance Policy held in the names of Manafort and his wife Kathleen Manafort.
[Screengrab via CNN]
Have a tip we should know? [email protected]