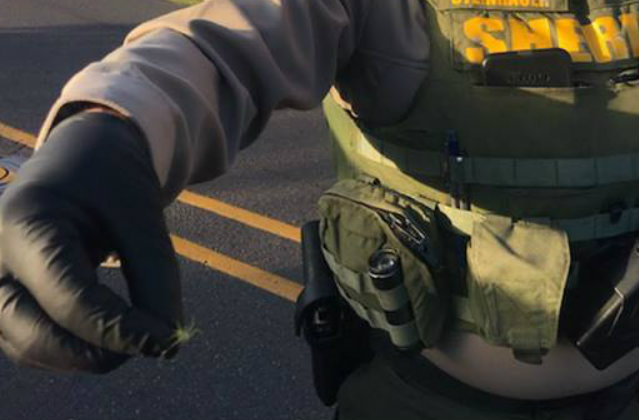 In the history of these great United States, law enforcement officers have faced any number of dangerous miscreants, including bank robbers, murderers, hit-and-run drivers, drug dealers, assassins, and spiders. A Clackamas County Sheriff's Office deputy took an itsy bitsy problem from a driver's car Wednesday.
"A driver pulled over in distress and asked our deputies to remove a spider from the car's dashboard," the sheriff's office said.
The driver "was hysterical," a sheriff's office spokesperson told The Oregonian. "It was a huge deal for her."
No injuries were reported, and no charges were filed.
Have a tip we should know? [email protected]