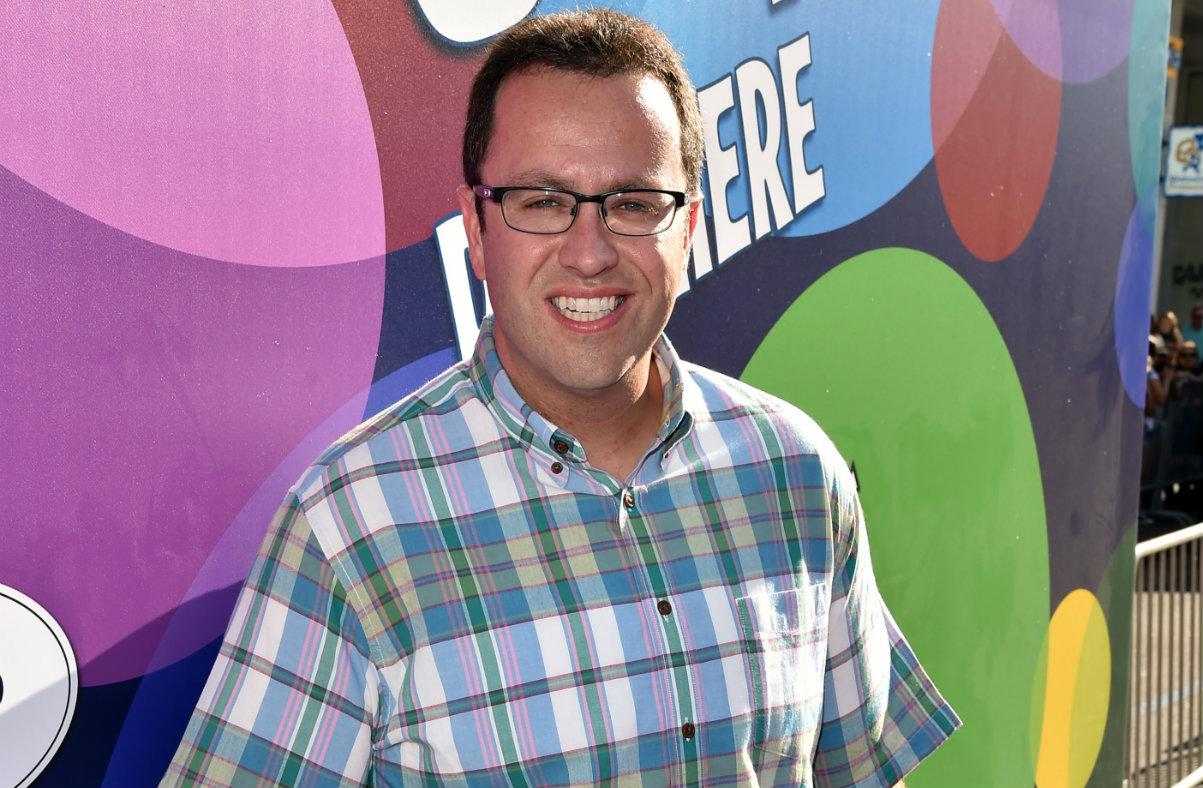 Jared Fogle is suing judges and prosecutors for $57 million, according to a TMZ report. He said he was wrongfully allowed to plead guilty to conspiracy to receive child pornography, claiming that conspiracy doesn't apply to such an offense. The $57 million amount he's seeking is triple what he lost as Subway spokesman after being arrested in 2015, he argued in his complaint.
For quite a while now, the disgraced pitchman has taken to representing himself in court. Most recently, he applied for a writ of habeas corpus (claim of unlawful detention), naming the warden of his prison, presiding Judge Tanya Walton Pratt, and –oddly enough — President Donald Trump, who has nothing to do with the case. A magistrate judge gave him 30 days to revise his court filing, saying he had to add more details and remove the president and the judge.
Here's how Fogle argued his case in his court filing, dated March 26, and obtained by Radar Online:
Sentencing court, has refuesed [sic] to correct and fix the unlawful Plea(s); Petitioner was allowed to plead to a conduct(s) that was not provided for within the text of § 2252(2)(2); specifically, "conspiracy"; as such, Petitioner was denied his Constitutional Rights to due process, and had this charge not been unlawfully and illicitly charged, FOGLE would not have plead "Guilty".
Judge Pratt sentenced Fogle to 15 years and 8 months in prison, which is even higher than the 12 years and 7 months that prosecutors recommended. In February, Fogle demanded that Judge Pratt recuse herself because she had teenage daughters, claiming that she was biased against him due to the nature of the case.
Last fall, Fogle even tried a "sovereign citizen" defense, claiming that the United States government doesn't have jurisdiction over him. Judge Pratt cited case law saying that this defense as "no conceivable validity in American law."
[Image via Kevin Winter and Getty Images]
Have a tip we should know? [email protected]