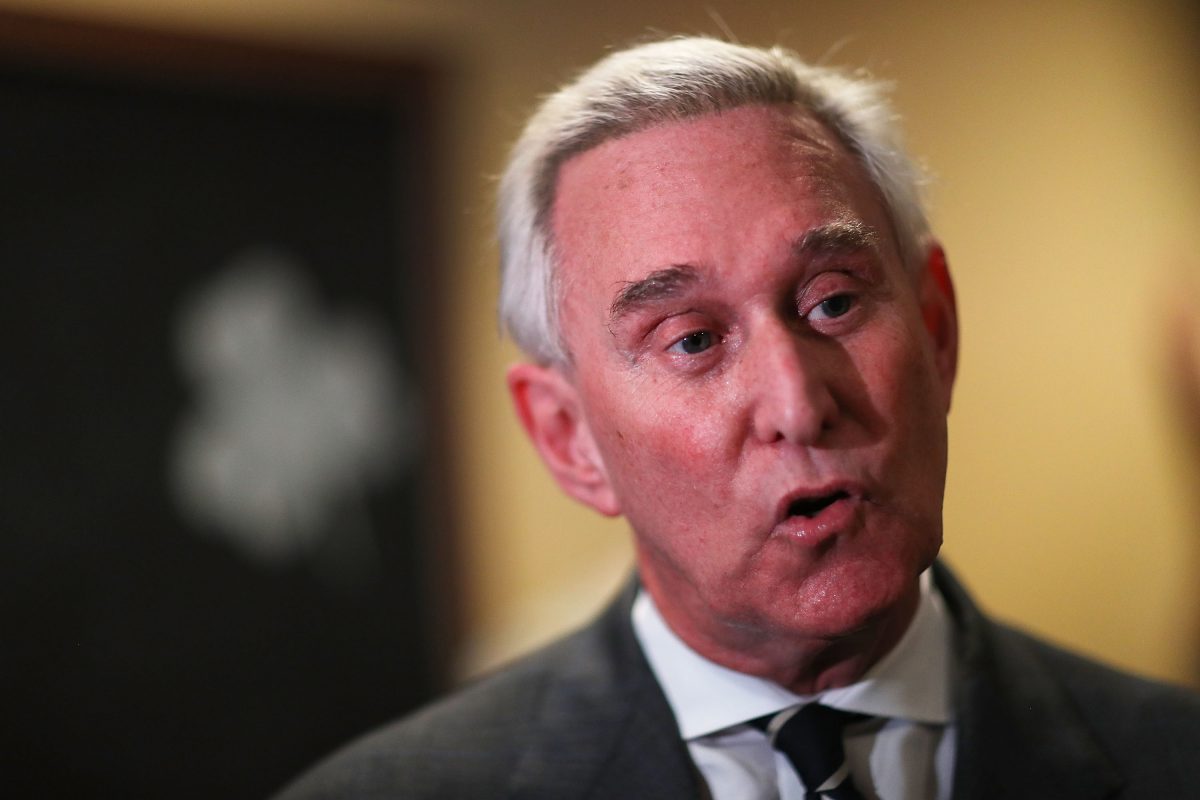 A new Wall Street Journal report says that Special Counsel Robert Mueller's team is asking about an email that Roger Stone sent to Sam Nunberg in August 2016. The message reportedly said, "I dined with Julian Assange last night." The email came before Assange's WikiLeaks published hacked emails of Clinton-related people like campaign chairman John Podesta.
So basically, you have an email from a known Trump supporter claiming that he met with someone who was then involved in releasing illegally obtained emails regarding Trump's opponent. Big deal? Well, not quite.
Recent developments in Mueller's investigation make it seem like Stone is a major target. When former Trump campaign staffer Sam Nunberg had his epic meltdown, he said in interview after interview that he believed Mueller was trying to get dirt on Stone, and he wanted no part of it. Now you have sources saying that Stone's email to Nunberg about Assange is being discussed before the grand jury.
Mueller better have more than just that email though, if he wants to really get anywhere. Stone insists that despite what he's said in the past, he never met with Assange, and he can prove that he wasn't with him at the time that claimed in the email.
Even if Stone did meet with Assange though, that still wouldn't be enough to show that the Trump campaign engaged in wrongdoing, because Stone wasn't part of the campaign anymore at that time, and neither was Nunberg. Both men left Trump's team about a year before that email between the two of them.
Nunberg recently addressed the suspicion that Stone met with Assange, telling MSNBC that this happened soon after Trump lightheartedly asked on television if Russia could was listening and could find the thousands of emails that went missing from Clinton's private servers.
"I think he's trying to ingratiate himself back with Trump," Nunberg said about Stone, who he believed to be lying about the meeting anyway.
If Stone met with Assange, Mueller would have to do a lot more work to show that he was working with Trump's campaign to do it. If Nunberg can be believed — Stone emphatically says he can't — and Stone was trying to fall back into Trump's good graces by scoring Clinton emails via WikiLeaks, that would probably put Trump in the clear because it would indicate that he and the campaign had nothing to do with it.
If Mueller has additional evidence that ties Stone to Assange and also evidence that ties Stone to the Trump campaign regarding Assange, that would be one thing. In the meantime, this email between Stone and Nunberg is nothing Trump needs to worry about.
[Image via Joe Raedle/Getty Images]
This is an opinion piece. The views expressed in this article are those of just the author.