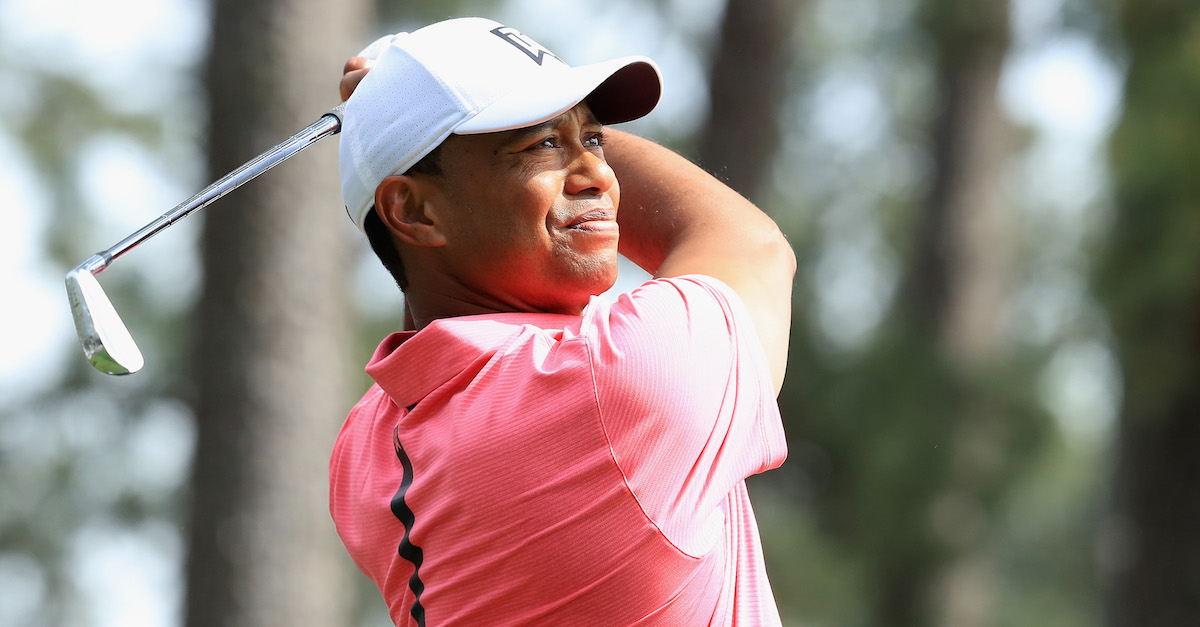 When one hears the words non-disclosure agreement (NDA) these days, they are normally associated with President Donald Trump and Stormy Daniels, but you can now add pro golfer Tiger Woods to the trouble club.
Woods, who has had a rough go of it for the last decade now, is reportedly involved in another messy break-up, this time with his most recent girlfriend, Kristin Smith.
TMZ Sports reported that Smith and Woods, who dated from 2015 to 2017, had a break-up bad enough that Woods got her to sign an NDA.
Smith believes Woods cheated on her in 2017, TMZ says, putting an end to the relationship and sparking the NDA situation they are currently in arbitration over.
The celebrity gossip site said they were told there was an offer of payment made to Smith in exchange for her signing the NDA, but that Smith is now claiming the agreement is not enforceable. There's also a detail included of Woods threatening to leak compromising images of Smith if the agreement is ignored.
It's almost hard to believe, but Tiger Woods hasn't won a major golf championship since 2008. Since then, a series of debilitating injuries, a tumultuous personal life, publicly exposed serial infidelity and an alarming run-in with the law have derailed Woods' all-time great career and tarnished his reputation.
The apparent legal issue comes as Woods' latest golf comeback attempt is hailed as the "most compelling narrative in sports."
[Image via Andrew Redington/Getty Images]
Have a tip we should know? [email protected]