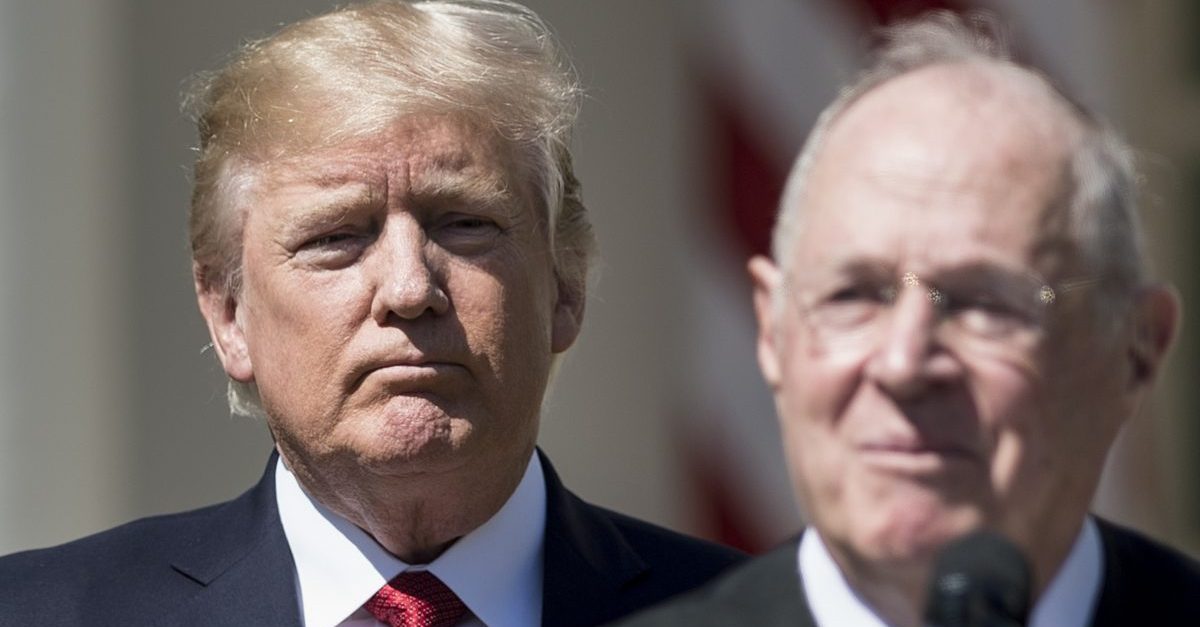 It seems shockwaves of Supreme Court Justice Anthony Kennedy's retirement are being felt at the White House, as some staffers shift around to make sure the messaging is on point and others ensure potential nominees for Kennedy's replacement have been thoroughly vetted.
The New York Times reported Monday that White House deputy secretary Raj Shah is putting aside his normal responsibilities to focus instead President Donald Trump's messaging surrounding the anticipated July 9 nomination.
White House counsel Don McGahn will reportedly head up the entire process, but other in-house lawyers and one at the Department of Justice will also assist in vetting picks. More importantly than this, since some of the named candidates have been considered in the past, is that whoever is picked will then be prepped by McGahn and his staff for hearings.
White House Press Secretary Sarah Huckabee Sanders confirmed there will be a temporary shake-up, saying, "Teams of attorneys from the White House Counsel's Office and Department of Justice are working to ensure the president has all the information he needs to choose his nominee,"
She would add that the DOJ is doing the same to "support the nomination and confirmation efforts."
The White House has already circulated a list of 25 names who are being considered to replace Kennedy. Rumors had been swirling for months that Kennedy's retirement was imminent, but now that it's happened it represents the second time the Trump administration will have an opportunity to pick a Supreme Court justice (the first being Neil Gorsuch).
The president himself emphasized the significance of the week on Sunday.
[Image via Brendan Smialowski/AFP/Getty Images]
Have a tip we should know? [email protected]