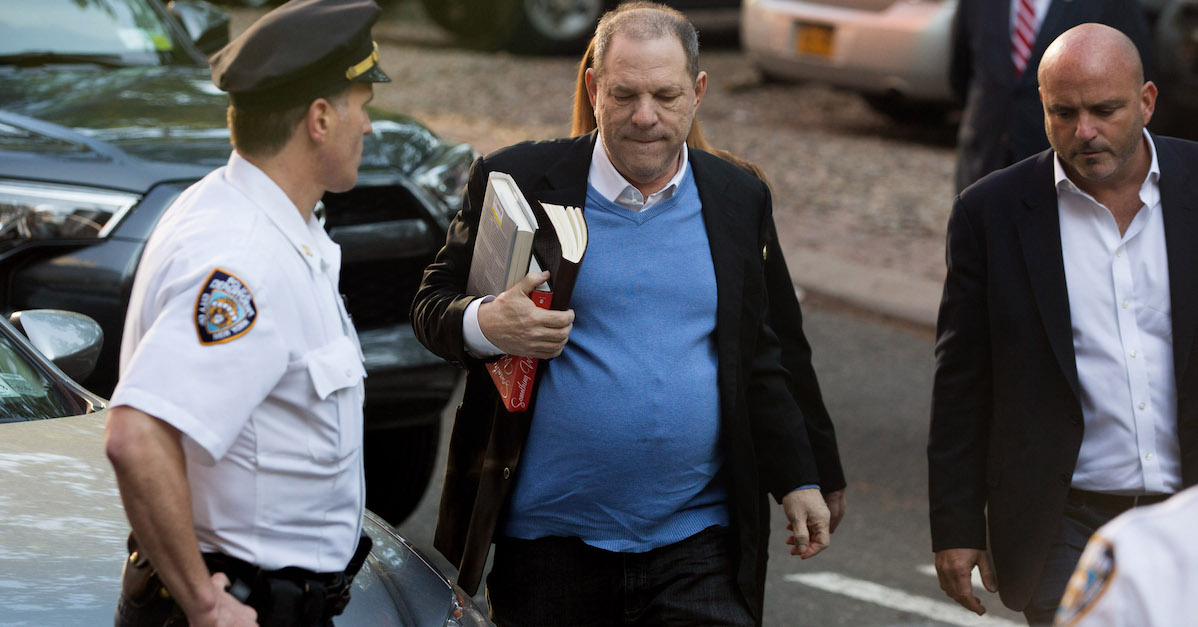 The Manhattan District Attorney's Office announced on Monday that they filed a superseding indictment against disgraced film producer Harvey Weinstein. The new court filing includes three additional sex crimes charges based on an alleged incident from 2006. This is on top of the previous charges based on allegations from two other women for alleged incidents in 2004 and 2013.
The new charges are Criminal Sexual Act in the First Degree, and two counts of Predatory Sexual Assault. Weinstein faces up to life in prison for these new charges. An announcement from the DA's Office said the new charges were the result of months of investigation by prosecutors and the New York Police Department. The new charges are in addition to another count of Criminal Sexual Act in the First Degree, plus charges of Rape in the First Degree and Rape in the Third Degree.
"A Manhattan Grand Jury has now indicted Harvey Weinstein on some of the most serious sexual offenses that exist under New York's Penal Law," Manhattan District Attorney Cy Vance said in a statement. "This indictment is the result of the extraordinary courage exhibited by the survivors who have come forward. Our investigation continues. If you are a survivor of the predatory abuse with which Mr. Weinstein is charged, there is still time to pursue justice."
Prosecutors have not identified who made the allegations that resulted in the indictment. Court documents did not specify the identities of the women involved in the previous allegations, although reports indicated that one of them was Lucia Evans, who was an aspiring actress in 2004 when she claims Weinstein forced her into performing oral sex.
[Image via Kevin Hagen/Getty Images]
Have a tip we should know? [email protected]